When your military kid is new in school
Posted by PCSmoves Team on Thursday, March 25, 2021 at 11:46 AM
By PCSmoves Team / March 25, 2021
Comment

When Your Military Kid Is New In School
Children in military families relocate… sometimes, a lot! Sometimes the schools are in town, sometimes on base, and sometimes in a foreign country. They not only have to adjust to a new school, but a classroom, a new teacher, new friends, and a new curriculum every time. These suggestions on helping your children adjust to a new school come from a seasoned military spouse.
Research Before You Move | The sooner, the better after you receive your orders. Use resources like GreatSchools.org to research schools around your new base, and to possibly help you select where you want to live. If you purchase or lease a home, or get housing on base before your move, you can contact the school and fill out the application online. Without a firm address, you will have to wait to enroll in public schools. Things to check for include entry age requirements for preschool and kindergarten, and school starting dates. Hand carry birth certificates, shot records, and school paperwork.
Stay Positive! | When the subject of the move and new school comes up, stay positive. Your kids take their lead from you. Mention new possibilities, new friends, and any other upbeat topics you can think of regarding the new school. If your children have concerns or worries, listen and remind them that you will always be there to help.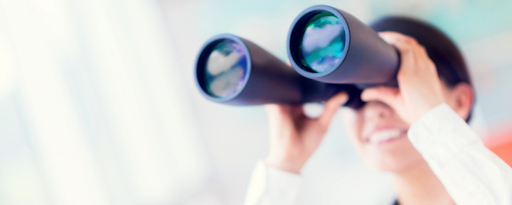 Do Some Reconnaissance | Bring your child with you when you visit the school to drop off paperwork etc. Arrange for a fun, exploring visit. Make sure your child knows where they will check-in, have lunch and recess, and where their bus or pick-up point is located. Knowing ahead of time will take some of the initial stress away, and build confidence and excitement for the new school. If your child has special needs, you may consider making that first visit on your own to discuss your concerns with counselors.
Meet The Teacher | Or, if a personal meeting is not possible, you can email the teacher with questions in advance. The idea is to make contact. Ask about the teacher's expectations, anticipated homework, tests, and classroom goals. Ask about how you can get involved at the school. Since all schools do not follow the same curriculum, save some samples of your child's math and writing from the prior school to share. Follow up via email after the first few weeks to see how things are going from the teacher's perspective. This way you can adjust and address problems quickly. Do not wait for the teacher to contact you.
Walk The Walk | If possible, walk to the school, or park and walk up with your child to the check-in area. This is for you. It is an opportunity to make connections with other parents. You can ask about homework, sports, and after-school activities. You can also meet people that live near you. You will miss these opportunities if your kids take the bus.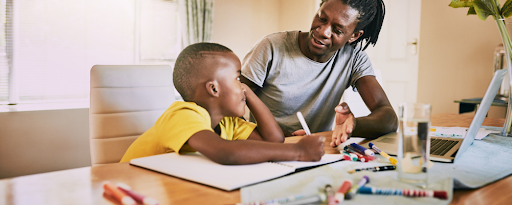 Establish A Homework Routine | Children thrive on routine, so as soon as you can, establish a homework space, even if you are still unpacking and things seem chaotic. Keep the space clean and stocked with supplies. Look at their homework with them so you know what they are studying, and ask if they understand it. If they are struggling, get a tutor. Tutor.com provides FREE services to military families, for children through 12th grade.
Starting a new school is a challenge that military families know all too well. You can make the transition easier for your children by being prepared. Make it a priority to provide extra support during the first few weeks at their new school. Let your children know that you are there for them and they can come to you with any problems or questions. Let them know that you believe in them! Military kids will surprise you with their strength and resilience. And remember that PCSMoves.com can assist you in finding a home in the area of your new installation in Southeastern Virginia or Northeastern North Carolina. Our Military Relocations Specialists are just a click away.