Warrior Games 2016: Athletes and Inspiration
Posted by Gary Lundholm on Monday, June 13, 2016 at 3:44 PM
By Gary Lundholm / June 13, 2016
Comment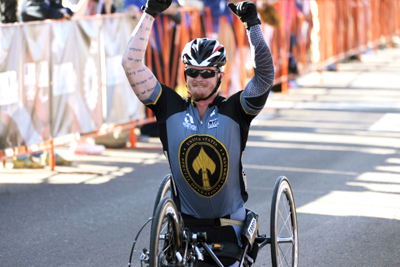 The Department of Defense Warrior Games began this week and will continue until June 21, 2016. This year's events are taking place in West Point, New York. If you've never heard of the Warrior Games, make sure to head to their website for a huge dose of inspiration and pride in our service members.
Warrior Games is an adaptive sports competition for wounded, ill, and injured service members. Over 200 athletes have come together this year from every branch of the military to compete and pay homage to the resilient spirit of all who have been injured in service to our country.
This year the line up of sports includes archery, cycling, field events, shooting, volleyball, swimming, track, and basketball. All of the events include modifications of rules and play to accommodate the needs of the competitors.
If you're close to West Point, don't miss the opportunity to check this event out. For the rest of us not so lucky folks, there is still hope! Warrior Games events can be watched online and there is an app for Android and iOS. Watch the fierce competition for free from any device and make sure not to miss the closing ceremonies this year when Gary Sinise and the Lt. Dan Band perform!
We're inspired everyday by the warrior spirit of our service members and we will be watching this weekend and cheering for these awesome athletes!