Unemployment Benefits for Military Spouses Following a PCS Move
Posted by Gary Lundholm on Friday, March 24, 2017 at 10:34 AM
By Gary Lundholm / March 24, 2017
Comment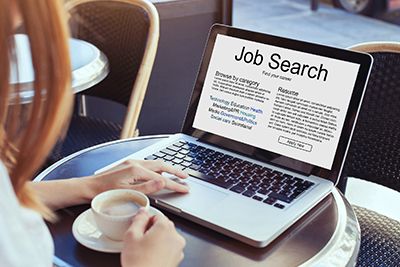 There are two kinds of military spouses in the world: one that has had to quit a job because of a PCS move, and the other that hasn't had to quit a job yet because of a PCS move.
If the thought of giving notice at a job, starting a long-distance job hunt and your home gets overtaken by moving boxes sends a shiver down your spine, then worry no more. Some military spouses may be eligible for unemployment in the new city in which they move. Many states guarantee financial support and benefits for spouses who must leave their jobs due to a PCS move.
However, some states consider military spouses to be voluntarily unemployed applicants. Therefore, they must abide by the corresponding rules set for traditional unemployment applicants.
An important aspect to consider: where is your current job? Could you transfer to a new location, within your existing company, to your new duty station? If you work from home, work on a base or with a national or international chain, then you should schedule an appointment with your Human Resources manager as soon as possible.
If you're lucky enough for your current position to be transferrable and with a vacancy near your new place of residence, you may be required by some states to accept the transfer, rather than apply for unemployment.
If your job can't transfer, you need to start getting ready to get your resume updated and find out who among your soon-to-be former coworkers and supervisors can give recommendations on your behalf.
Based on unemployment compensation, militaryservice and the Military Service Report, many states offer unemployment benefits to military spouses who quit a job due to their spouses' transfers.
The first thing to find out is if you are residing in a state that offers benefits to military spouses. Do some research or seek out advice about specific laws regarding filing, personal requirements and the application process to make sure you qualify.
Once you have learned about your (potentially new) state's process, start complying with all the necessary requirements you need to file, such as including a copy of your spouse's reason of transfer with your unemployment application. The transfer must be involuntary and the order must come from your spouse's chain of command. A copy of your spouse's PCS order is enough proof of an involuntary transfer.
Most military spouses file an interstate claim, which is a claim for unemployment benefits in the state where they temporary reside as a result of the spouse's new duty station. In an interstate claim, eligibility is based on the requirements of the state where the military dependent spouse had worked rather than the state where the claim is made.
If you're going overseas, you should still be able to apply for benefits if your state allows it and if you can prove that you are looking for a US job. If you are moving back from overseas, you need to make sure to check the laws of the state you are a resident.
If you quit your job too early before the PCS move, you might not qualify for benefits. You will need to actively be looking for a new job to receive that benefit. A good rule of thumb would be to work at the out-going job as long as you can before leaving the area. A job hunt is something you can do as soon as you receive PCS orders.
You'll also want to make sure the HR manager at your out-going job has a current address (such as to a family member), phone number or email address for you. You will have tax forms they'll have to send you.
After you apply for benefits, keep in mind that just because you quit your job in response to PCS orders, doesn't mean you will automatically receive benefits. You could be denied. If that happens, you can file an appeal. The state you are applying for benefits in will inform you of what needs to happen to do so.
In most states, you should be able to file a claim online or by telephone. It makes the process easier and allows you to do so from wherever you're located.
If you do qualify for military spouse unemployment benefits, there will be a few things you will need to do to continue receiving them:
File weekly or biweekly claims
Submit updates on jobs you have applied for
Report any money that you've earned
Being unemployed in a new location doesn't have to be the worst thing to happen. Like other things you'll experience as a military spouse, consider it the chance for a fresh start. Not only is it a chance to go sightseeing as a new resident, it can also be a chance to rebrand yourself and look for a new type of position, if you're so inclined.
While unemployed, make it your job to find a new job. With a schedule and a familiar routine to keep, you and your family will start feeling more settled into your new home.
How many jobs have you quit for a PCS move? Were there any jobs you wanted to keep? Share something about your experiences with us in the comments!