Thoughtful Ways to Honor Veteran's Day
Posted by PCSmoves Team on Wednesday, November 4, 2020 at 2:58 PM
By PCSmoves Team / November 4, 2020
Comment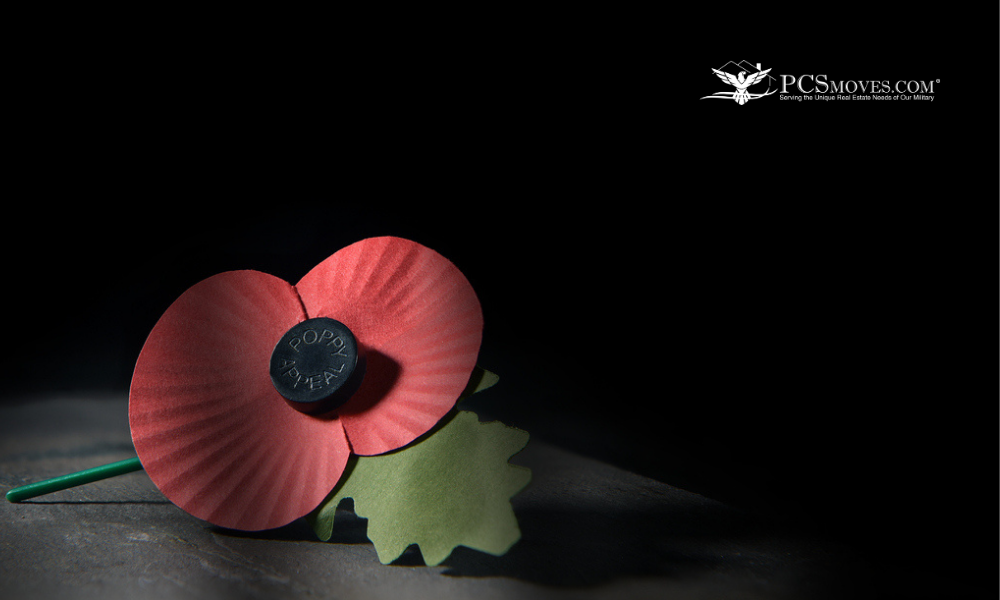 Thoughtful Ways to Honor Veteran's Day
Veteran's Day is coming up soon and you may be wondering how to show your appreciation to the veterans in your community. There are many ways, both large and small, that you can make a veteran's day. We have listed several thoughtful ways to honor Veteran's Day and those that serve our country.
Give to a Veterans Charity | You can volunteer your time, or make a donation. There are many reputable organizations representing veterans. Consider donating to a local veteran's group in your community, or donating to veterans organizations that advocate on a national level.
Be Still | You can take a moment of silence to reflect on the impact that the armed services has made on our country. If there are any veterans that mean a lot to you, you can take time to reflect on your personal gratitude for these special folks. Traditionally, a two-minute moment of silence is taken at the eleventh hour, of the eleventh day, of the eleventh month.
Wear a Poppy | You can make an outward show of gratitude and support for service members by wearing an American flag or red poppy pin. The poppy's connection to Veteran's day comes from the famous WWI poem 'In Flanders Fields', where the red flowers were the first to bloom after the French and Belgian battles there.
Adopt a Military Family | A direct and impactful way to show gratitude is to participate in local programs that allow you to sponsor a military family during the holidays. These families may have a deployed member or limited resources. A big help may be to provide gifts for the children, send gift cards, or assist with resources for the family meal. These gestures of kindness will make all the difference to these families.

Be There | The United States Department of Veterans Affairs has launched the #BeThere campaign to bring awareness to the number of our veterans who take their own lives. A large percentage of these former service members suffer in silence instead of seeking mental healthcare. The VA raises awareness of the effects of PTSD on members of the armed forces and what warning signs you should look for in combat veterans. They also encourage all Americans to support veterans by checking in, bringing a meal, or sending a thoughtful letter to show them that they are not alone.
Send a Token | Another way to show gratitude to a veteran you know is by sending them a thoughtful present. Fresh cookies, or a gift card to their favorite restaurant are great ideas. You could also ask about any help they might need around their home. There are so many ways to show appreciation.
Finally, when you see a veteran, you can simply say, 'thank you for your service". It means the world. Let us know in the comments below if you have any other ideas for veterans at this time of year.