The Value of Working with a Real Estate Professional: Your Lifeline while PCSing
Posted by Gary Lundholm on Monday, May 23, 2016 at 3:53 PM
By Gary Lundholm / May 23, 2016
Comment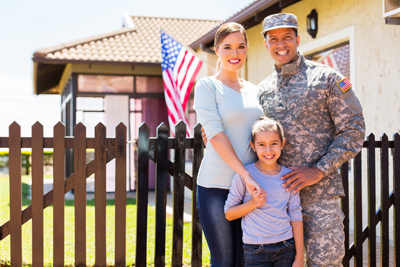 Advice on how to handle all the ups and downs of a PCS move are everywhere. Just one quick internet search will open the floodgate of planning ideas, workbooks, and endless articles of advice on what works and what doesn't.
The truth about PCSing is as unique as you are. You're looking to make a big decision. You may not even be in the same country. You've never visited the place you have orders to before. You're a military spouse tasked with buying a house, and your partner is deployed- those are just a sliver of the potential scenarios you might face. Throw in kids, pets, timelines that may or may not be set, time zone differences, and an array of other unique factors, and you can see why PCSing is a topic that generates so many advice columns.
And here we are, offering advice. But, this isn't a list. It's a single truth that will fit everyone. Seek out a professional. A real estate agent and their knowledge of the new place you will soon call home are invaluable resources as you navigate your move and change in duty stations.
Here are the ways a real estate professional is an absolute lifeline while PCSing:
They have the information you need.
While their insight on homes and neighborhoods might be most important, they are also what one agent calls "a touchstone to the community."
If you are stationed in a new area, you need to work with someone who can translate your needs into the right home in the right location. Don't mind a longer commute to base in exchange for a bigger home? They know where to look. Know that you want to be in a specific school zone? A professional agent can help you find what works.
Real estate agents can also help in your search by finding options for you that are VA compliant. By fine tuning their search of properties and working with the agents representing those properties, they can usually get a pretty firm grasp on whether the house would work with the loan that you will probably be using.
They understand your challenges.
Need to start looking for a home from Korea or Alaska? Not a problem. An agent from Hampton Roads recently worked with the wife of a family to help find a house in the Virginia Beach area. She created a walk through video tour for some of the homes that interested the family and even fielded calls at odd times to be sure that her clients knew how important they were to her.
Communication can be challenging, but a real estate professional will go to great lengths to be sure your needs are met. Only have two days to house hunt on a quick scouting mission? A true professional will have you covered and work with you to narrow choices and be ready to help you find a home by the time you arrive.
They have the experience you need.
Many agents who live in military communities have worked with many service members during their career. They can often be a great resource in that their experience can help you successfully get through a sale while avoiding the challenges that they know to look out for. Their familiarity with the area can help you purchase a home in a community that fits your needs, and they are a great resource for the area and where to find things.
Working with a professional real estate agent while making a PCS move means that you can focus on any of the numerous important things you need to do at your current station and let someone help with the "heavy lifting" at your next station. Having a touchstone to the community you are joining, and a reassuring voice to help navigate the process (while looking out for you) is a great first step as you begin to make a new home.
Do you have a remarkable story about a real estate professional that went above and beyond to help you during a PCS move? We'd love to hear about it! Let us know your story in the comments!