The Best Things about PCSing
Posted by Gary Lundholm on Friday, May 18, 2018 at 11:45 AM
By Gary Lundholm / May 18, 2018
Comment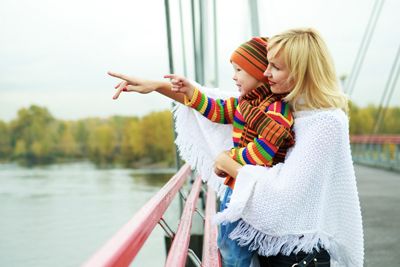 We've all heard the horror stories- the waiting, the delays, the full trash can that gets packed by the movers. PCSing has a bad reputation.
Focusing on the good in a situation can help you get through the not so good parts. We want to remind all the military families we know about the positive aspects of PCSing. So here is our short list. Please let us know what you would add!
New Home
You know how you hate the mud pit that is the back yard or the wall that you share with your (very loud) neighbor? Well, that's about to change. New duty station, new housing. And whether you choose on or off base, buy or rent, now you have a chance to possibly find something you love about a new place to call home.
New Area to Explore
My friends recently PCSed to Alaska, and they are loving every minute of the area and making a ton of memories doing stuff some people only dream about doing. No matter where you go, there is bound to be something incredible close by to go check out. National and State parks, the world's largest picnic basket, a cool theme park with the world's tallest roller coaster- you get the picture. Don't be afraid to find out what's around you and go out and enjoy it. And it doesn't have to be expensive to be fun- think hikes, beaches, and lakes.
New Restaurants
We love to eat so much that this one is a category all on its own. Most places have a regional specialty that you should at least try, but it's also a lot of fun to move somewhere and start exploring the local cuisine. Ask new friends and neighbors, get on Yelp, or just start trying new places as you see them. You'll have a favorite dinner spot in no time, and you'll start to learn a little about the lay of the land while you're at it.
New Interests
No one will ever replace your old friends, but you can certainly add to your friend circle by trying new things to meet people. New and different volunteer opportunities, jobs, and even hobby based meet-ups abound in the new place you are moving, so check them out and meet some new friends learning something new or doing something fun!
New opportunities!
Whether you've wanted to try something new, or find a new line of work, the opportunities a new duty station offers are endless. Get online, ask around, and change the things that were getting a little boring at your old duty station.
PCSing is a lot of work, and it's easy to always think of the negatives of moving, but putting a positive spin on what you have to look forward to at a new duty station can make things easier mentally, and that is half the battle.
What do you look forward to the most when you PCS? We'd love to know- leave us a comment below!