The Best Places to Find Information About Your New PCS Destination
Posted by Gary Lundholm on Friday, April 8, 2016 at 4:19 PM
By Gary Lundholm / April 8, 2016
Comment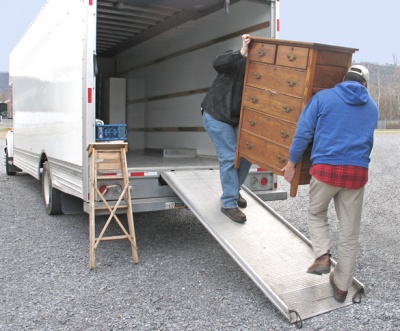 Getting information about where you are moving to is important for anyone, but it is ESPECIALLY important to military families. They move often, and they mostly relocate or PCS with a fairly tight schedule. One of the things that can help families the most with their moves is a list of a few REALLY good sources of information that will save them a bunch of time!
So here are a few of our favorites at PCSmoves.com. We are not affiliated with any of these sites. They simply have been the best sources of information that we have found.
GreatSchools.org - One of the first things on a relocating family's mind is schools. Using GreatSchools.org, you can find a veritable treasure trove of information about schools in any given area of the country. They have reviews, comparisons, and all of the latest test scores, etc.
DataUSA.io - This is a TERRIFIC site for getting virtually ANY information that the census bureau has on a given location. You can find Crime stats, Employment, Cost of Living, or virtually anything you might want to know about a community, county or area. Simply awesome. You will find yourself looking at it over and over just to see what other information it there!
Indeed.com - JOBS. If you are a military spouse and will need to look for work after arriving at your new place, Indeed.com has the MOST and the Most Up-To-Date listings that we have found. Why? Because most of all the other job sites SYNDICATE their listings through Indeed.com, this gives you fast nationwide access to more of the jobs that are out there.
AllConnect.com - This is a service that constantly compares utilities like power and internet across much of the country. You simply put your new address in, and they help you find the best prices on utility options in your area. It does not cover all of the US, but it does provide information for MOST of it. Worth checking into and comparing their "bundles" against what you can do!
Ok. Those are four of our favorite resources for relocating military families. We are looking for more! Do you have a favorite site that helps you with your move? Let us know! We are happy to share it with other families to make their move easier as well.