Tech Inspect: Apps You Need for Military Life
Posted by Gary Lundholm on Wednesday, July 27, 2016 at 3:33 PM
By Gary Lundholm / July 27, 2016
Comment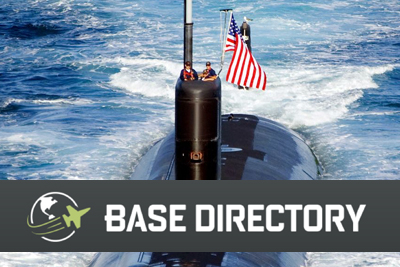 When you're PCSing every few years, you usually end up learning the lay of the land at each new duty station approximately a month before you leave. Just when you unlock the mysteries of your current base, it's almost time to head toward the next.
To help learn the lay of the land, and find a place that has a map and phone numbers for many on-base amenities and services, look no further than the straightforward and informative app called Base Directory. The name leaves nothing to the imagination, but that's the point when you are trying to find the barbershop, the Dental Clinic, or the BX.
As an app, and more recently a website as well, Base Directory is incredibly helpful before and after arrival to a new base whether PCSing or passing through. To use this free app, just download to any smartphone through your app store for free.
Easy to navigate, the app starts you at a launch page that allows you to search for a specific base or search by branch. It also has a section dedicated to Joint Bases and also includes bases in the US and overseas. Each base has a rundown of amenities that you can filter by category or view all at once.
Phone numbers and addresses appear for each place listed in the base directory, and you can see a map of its location by choosing it from the menu. There is also a Yelp-like rating system built into the app, but it doesn't appear to have caught on at the time of this publication.
The info in this app is invaluable. Knowing what is around you and how to find it make the transition just a little bit easier, and having that info available at your fingertips means that you don't have to panic when you're in the car and searching for the next office or place on your endless errand list.
While it is an incredible app, it is also easy to use the website if you want to take a look before dedicating the space on your phone to another app. Search for Base Directory today, get it for free and start exploring. Even if you're not PCSing, it can be a great tool to learn more about your current base!
Have an app that you think every military family would find useful? Share with us or in the comments below and we will check it out!