Take Part in National Park Week, April 15-23, 2017
Posted by Gary Lundholm on Friday, April 21, 2017 at 10:20 AM
By Gary Lundholm / April 21, 2017
Comment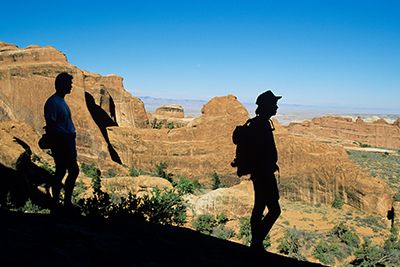 The National Park Service, celebrating its 101st birthday, is again partnering with the National Park Foundation, the official charity of America's national parks, to present National Park Week from April 15 to 23, 2017.
"First proclaimed in 1991 by President George H.W. Bush to celebrate the 75th anniversary of the National Park Service, this week is a time to renew our passion and commitment to the resources we protect. National Parks provide recreational experiences, opportunities to learn and grow, and places of quiet refuge," said Rachel Cooper, an expert on The District of Columbia.
National Park Week is America's largest celebration of national heritage. It's about making great connections, exploring amazing places, discovering open spaces, enjoying affordable vacations, and enhancing America's best idea—the national parks! It's all happening in your national parks.
Some of the highlights of National Park Week, during April 15-16 and 22-23, all national parks will offer free admission. The fee waiver includes entrance fees, commercial tour fees, and transportation entrance fees. Other fees such as reservation, camping, tours, concession and fees collected by third parties are not included unless stated otherwise.
In Virginia alone, home of PCSMoves, there are several options to visit:
22 national parks
2 national heritage areas
5 national trails
2,941 National Register of Historic Places Listings
121 national historic landmarks
10 national natural landmarks
1 world heritage site
For one idea of a Virginia park to visit, Colonial National Historical Park has two locations to visit: the Cape Henry Memorial In Virginia Beach and the main park in Yorktown.
English colonists first landed in Virginia Beach in April 1607, at modern-day Fort Story, erected a wooden cross and gave thanks for a successful crossing to a new land.
On May 13, 1607, Jamestown was established as the first permanent English settlement in North America. Three cultures came together, European, Virginia Indian and African, to create a new society that would eventually seek independence from Great Britain. On October 19, 1781, American and French troops defeated the British at Yorktown in the last major battle of the American Revolutionary War.
In 1781, Americans could watch the largest naval battle of the Revolutionary War, from those same Virginia Beach sand dunes. Our French Allies defeated a British fleet just off the shore to set the stage for General George Washington's victory at Yorktown.
Of the more than 400 parks available to visit, there's something for everyone. Throughout the year, any fourth-grade student can get a free annual pass through the "Every Kid in a Park" program, and active duty military or citizens with a permanent disability can also get free passes. For more information on how to obtain year-round free passes, check out the National Park Service website
What are some national parks you want to visit? Share with us in the comments! Thinking about taking a stay-cation this spring to look for a new home? Start your search with us!