Staycations for Milfams
Posted by Gary Lundholm on Friday, June 15, 2018 at 10:50 AM
By Gary Lundholm / June 15, 2018
Comment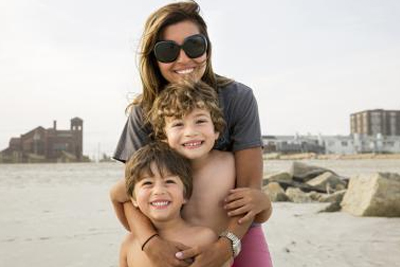 Summer is winding down, and maybe you already took all the big vacations you could. Or maybe you just made a move and aren't familiar with your new home.
This is the perfect time for a staycation. The staycation is a vital component to sanity offering the perfect blend of quality family time, low-stress levels, and they are traditionally easier on the wallet than the standard vacation. Anyone can take one, and the best part is you can take one for a week or just a weekend.
Here are our ideas to inspire your next staycation:
1. Seek Water
Pond, lakes, the ocean, swimming holes, or the pool on base on in your backyard. Seek out a place to swim. Play games, float and relax, have a cannonball contest, or make a day of a hike to a local spot. The possibilities are endless, but no matter where you are, there is some water nearby for fun and to cool down. Water tends to attract people and diverse activities. Never been in a kayak? Find a place that rents them and learn. Just want to relax? Try a river tube ride!
2. Backyard Camping
Pop a tent in the backyard and pretend you're far away from civilization. Tell ghost stories, make smores, turn the house lights off and find constellations- you get the picture. The nicest part of backyard camping is being able to sneak in the house to use the potty and soak in some A/C, but we won't tell if you do that.
3. Movie Night(s)
Pull out all the pillows and blankets and gets some popcorn ready. Summer is the perfect time to watch your favorite movies and stay up late. Make it a multi-night event with your favorite series!
4. Scavenger Hunt
Spend a couple of hours building a scavenger hunt and discover stuff about where you live at the same time. Statues, memorials, neat houses, and other historic landmarks can make for fun all day adventure. Google scavenger hunt ideas- you'd be surprised how many local scavenger hunts are already available online that other people have taken the time to create and share!
5. Be a Tourist
Live near a touristy spot? Don't be ashamed to break out your favorite loud shirt, don your camera, and do all the cheesy tourist things that people enjoy. Mini golf, museums, landmarks, and parks all make great places to explore and snap pictures. Make it fun and possibly learn something new!
What would you do for a staycation where you live? Tell us your best staycation ideas in the comment section!