Sharing boxes for your PCS Move
Posted by Gary Lundholm on Friday, November 17, 2017 at 3:56 PM
By Gary Lundholm / November 17, 2017
Comment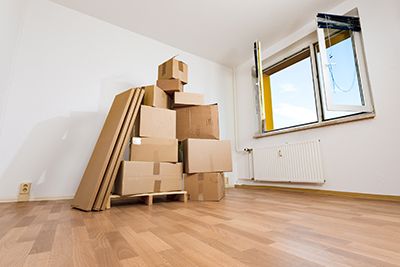 Sometimes, depending on your circumstances, it might be easier to do your own PCS move instead of doing a military pack out. Also, if you've bought a new home and that's the only reason for a move, you'll be doing that move yourself.
But do you know the best tip for your own move? It's this: share boxes! It's good for the environment and it means not spending money on boxes or totes. It also saves time by not making trips to various grocery stores to see if they have free boxes. If you've moved enough, you know that never really works out anyway.
The trick is to start early with this venture. Check with the people at your or your spouse's command to see who has recently moved, and get in touch with your Ombudsman. Also, find out if your command has a Facebook page. You might be able to leave a post there that you're looking for boxes. Another place to check is your local Craigslist's free section.
Chances are, you'll find someone still unpacking boxes. If they are in good shape, offer to take them off their hands. You'll be helping them by clearing up that much space in their home or garage.
Later, when you're done unpacking those boxes, pay it forward. Get back in touch with the new command and Ombudsman, so they know you've got boxes for the next person moving. Place an ad for those boxes on Craigslist again to get rid of them. In no time flat, they will have gone to their next home. By sharing them, you'll also ensure you don't end up being charged for a bulk garbage pick up, if you leave them to be collected with the rest of your trash.
There is the possibility those boxes could be used for three or more different moves. Even if they're in no shape for another move, there might be a local gardener who wants your flattened cardboard boxes for their weed control needs or their compost bin.
Cardboard is recyclable, so make sure you follow local recycling instructions on how to dispose of the broken boxes. Recycling cardboard should be easy, and according to the EPA, 77% of all cardboard is recycled.
"…according to some recycling advocates, every ton of recycled cardboard saves nine cubic yards of landfill space (or three cubic yards, depending on who you ask). Other advocates say that recycling cardboard saves 25% of the energy needed to make new cardboard, said Mark Lallanilla, a science, health and environmental journalist with The Spruce.
Not all cardboard is recyclable, making it tricky to remember which is which. Click here to learn the facts on recycling cardboard.
What's your favorite moving or packing tip? Share with us in the comments! Thinking about buying your new home this fall? Start your search with us!