Room at the Table? Offer a Spot to a Service Member this Holiday Season
Posted by Gary Lundholm on Thursday, December 8, 2016 at 2:53 PM
By Gary Lundholm / December 8, 2016
Comment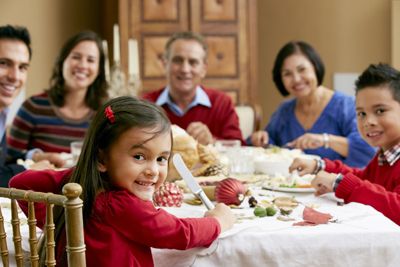 Many holiday mailing deadlines have passed, but there is still time to do something that many will appreciate. The holidays are such a special time, but there are plenty of service members who can't make it home to be with their families. If you live near a base or installation, consider offering a spot or two at your holiday dinner for a military member.
If you know someone who serves, ask if they know anyone who isn't able to make it home this holiday season. It's always great to start with your circle before expanding out. Expand your search for Facebook if you don't get any bites from friends in person.
There are also great resources at bases and installations to match people with service members who won't be able to make it home for the holidays. The Morale Welfare and Recreation (MWR) office of the installation near you is a great place to start. They may have a program in place or be taking the info for those interested in hosting a service member. A quick Google search of the installation near you and "MWR office" should yield a phone number, but you can also check out the MWR Office Locator on MilitaryOneSource. Be sure to scroll to the bottom of the page to find it!
If you have a USO office or an Armed Services YMCA, those are also great starting points if you want to offer a seat at your holiday table to those who serve. If you are having trouble finding an active duty service member, please remember that there are many veterans who might love to join your family for a day of delicious food and holiday cheer. Contact any veterans organization around you to find out if there is a need or even consider volunteering your time this holiday season to an organization that gives back to the military and veterans.
Have you hosted service members for your holiday meal in the past? How did you find them? Let us know in the comments section!