Resources for Veterans Re-Entering the Workforce
Posted by PCSmoves Team on Monday, June 1, 2020 at 3:04 PM
By PCSmoves Team / June 1, 2020
Comment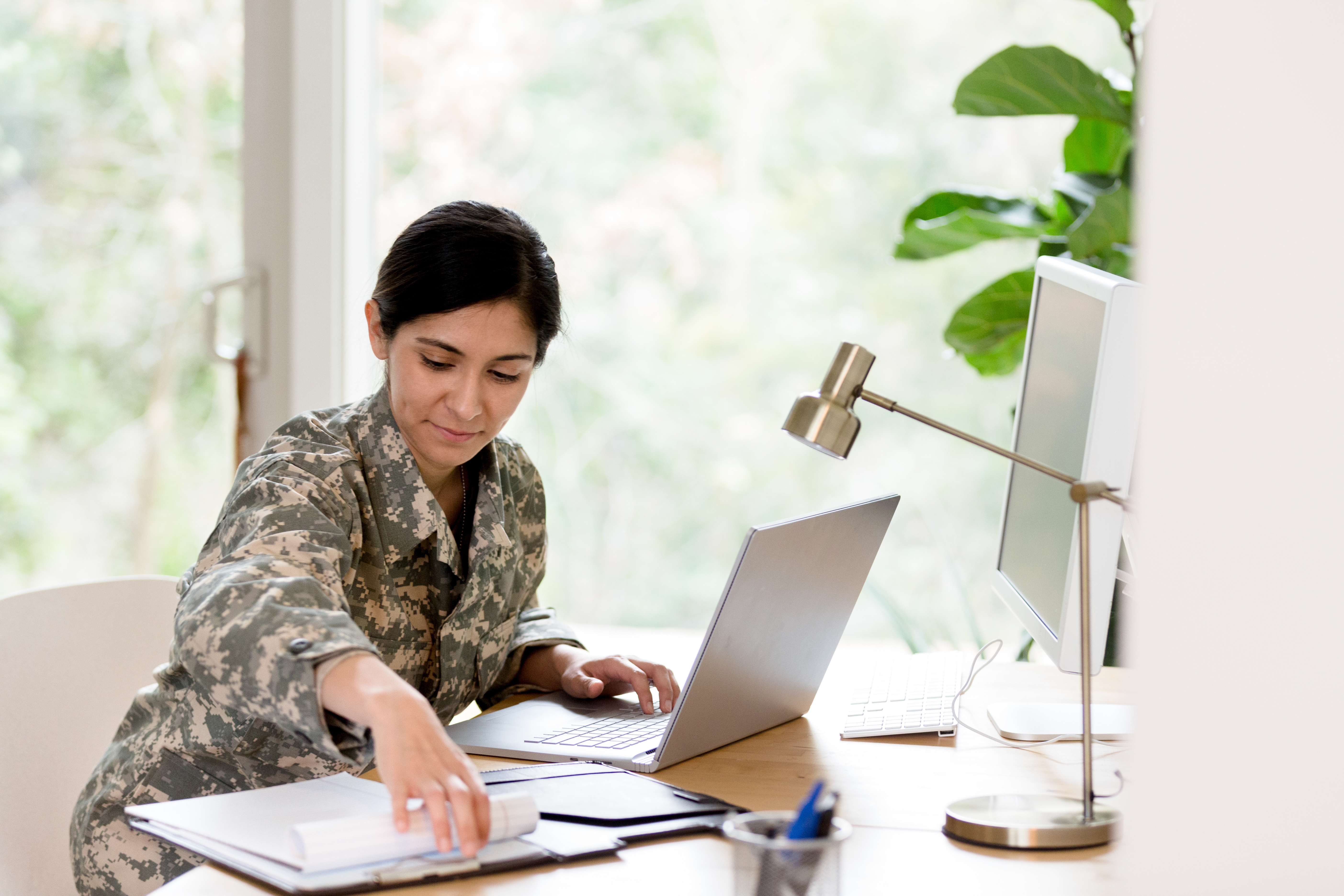 Transitioning back into civilian life presents both unique challenges and rewards. Many service members can be unprepared for the realities of stepping back into the workforce after embracing service life for so long. The process may seem daunting but fortunately, there is an abundance of helpful resources to guide you through the journey. Not sure exactly where to start? Here's a breakdown of useful resources for veterans re-entering the workforce.
Hire Heroes USA is a non-profit that connects previous service members with meaningful and lasting career choices. This free job search assistance helps support veteran's transitions into civilian life with companies that understand their need to succeed in the workforce. Military members, veterans, and military spouses can reach out for career coaching, mentoring, resume reviews, and practice mock interviews. Hire Heroes has successfully helped over 43,000 military spouses and veterans get hired.
This resource lets you translate the skills you've gained through service and apply them to civilian jobs. All you have to do is simply select the branch of service you served and add in your previous title. This generator will automatically bring you search results based on your criteria.
Help for Service Members and Their Families
Transitioning can also pose an emotional toll, MentalHealth.gov can help you or your family if times are feeling overwhelming or challenging. The site offers assistance to both active service members and veterans and has resources listed for mental health struggles, healthcare in general, counseling, and educational and life coaching. Mental Health Resources is also a great site that has a variety of mental health-related resources available to veterans and their families.
Military Transition Preparation & Resources
Military One Source caters to military spouse education and assists with career development opportunities. The site allows spouses to explore education and career interests, connect with organizations committed to hiring military spouses, and help prepare them for re-entering the workforce while developing a unique career plan for each individual.
Warrior Rising | Charitable Organization Empowering Veterans in Business
Warrior Rising supports U.S. military veterans and immediate family members by helping them create opportunities to produce sustainable businesses and hire other veterans. This organization provides a multitude of resources such as mentoring and instruction, access to funding opportunities, and reconnecting a sense of community similar to that in military life.
USO has many resources regarding all aspects of life relating to past service members. Their purpose is to build and maintain strong relationships between service members and their homes, their families and county, no matter where they serve. Their programs are heavily focussed on wellness and resilience, connection, and strengthening. Some of the programs include USO Pathfinder, Support for families of the fallen, and USO Warrior and Family Centers.
For disabled veterans | Veteran and Military Transition Center
Career One Stop is founded by the US Department of labor and offers help and assistance to disabled veterans looking to find or keep a job. It also offers a variety of other resources with information on many topics from dealing with stress, to financial and tax counseling, to healthcare and military spouses. You can also explore higher education options and even explore civilian careers based on your interests.
On demand mentorship for Veterans and Spouses career success!
Veterati is a digital mentoring program that specializes in helping transitioning veterans. This platform is catered to the unique challenges faced by service members after coming home and rejoining the workforce. Visit their website and discover many useful tools that'll aid in the transitioning process, or even sign up to become a mentor to be a resource to veterans in need!
Have any questions about specific relocation resources for you or your family? Contact us today! Thinking about buying your new home this Summer? Start your search with us!