Renting vs. Buying: An In-Depth Look
Posted by Gary Lundholm on Monday, May 16, 2016 at 3:55 PM
By Gary Lundholm / May 16, 2016
Comment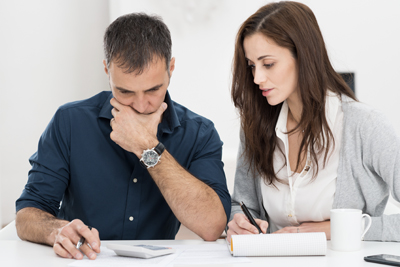 The basic need of housing has long been the source of an often-asked question: Is it better to rent or to buy? Last week we shared some info about renting versus buying, but this week we wanted to back it up with some solid numbers.
Well, this NEW TOOL makes that decision a lot easier!
There are countless articles that argue for both sides. But the very simple truth is that there is no one right answer.
The only correct answer to the question of renting versus buying is the answer that takes all of YOUR specific information into consideration. Where are you buying? How much are you looking to spend on a home? How long do you plan on staying in that home? What kind of down payment are you prepared to make? What will your mortgage rate be?
It can be tricky to answer those questions and find someone to give you the honest answer. We've found a tool that might help you explore your options, no matter where you are looking to buy or even if you are just thinking about the future and what will work best for you.
The New York Times recently an article in The Upshot, their think piece site dedicated to answering and asking questions, about the actual price of renting and buying. With a page full of sliding scales to measure things like cost of home, how long you will live there, and possible mortgage questions, this article, and calculator takes the info you enter and gives you a comparison to show you which option, renting or buying, is better for you.
Fun to use and very informative, this piece helps break down the true cost of renting and buying by going even further than just the questions we shared above. This calculator takes into consideration costs like maintenance fees, taxes, and closing costs.
Take a look today; it's a better place to turn than say, a fortune-telling machine, and it will help you see the true cost of renting or buying for your situation. Just CLICK HERE to go directly to the article!