Renting vs. Buying After a Relocation
Posted by Gary Lundholm on Monday, May 9, 2016 at 3:55 PM
By Gary Lundholm / May 9, 2016
Comment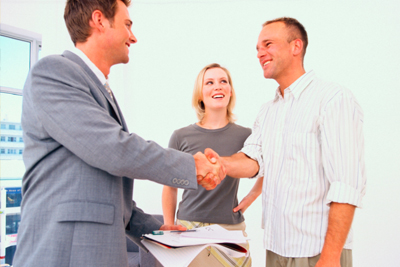 If there was such a thing as the Moving Olympics, your military family could easily capture the gold.
Deciding whether to rent or buy when you move is a big question and a huge financial decision. Because you may move frequently with the military, you'll want to think carefully about what it means to own your home and do your homework before you sign on the dotted line.
You'll need to be honest about how much house you can afford, so you don't end up "house poor." Luckily, whatever you choose, the Service Members Civil Relief Act can provide legal protection for active-duty service members.
How to decide whether to rent or buy your next home
There are pros to each choice — it's just a matter of figuring out what works best for you.
Pros of buying:
Ability to personalize — You can do whatever you want to make your home your own. You can paint, do renovations and make landscaping decisions to suit your tastes.
Tax breaks — You'll be able to deduct your yearly mortgage interest and real estate taxes from your federal and state income taxes.
Equity opportunity — You could benefit if your home's value increases, which means you will make money after you sell it.
Lack of landlords — While a good landlord can be a stress reliever, a bad landlord can make for a miserable renting experience. When you purchase a home, you won't have that risk.
What to keep in mind if you decide to buy:
Protect yourself as a homeowner with the Service Members Civil Relief Act. The act allows active-duty service members to limit the interest rate for their financial obligations — including mortgages — to 6 percent. In some circumstances, you may be protected from foreclosure if you can't maintain your mortgage because of your military service. You can learn more about the act online or by contacting your legal assistance office.
Figure out your budget and consider what kind of property you want to invest in. Remember, even if you are approved for a home loan greater than your budget, that doesn't mean you need to buy a more expensive house.
For the rest of this informative article on the pros and cons of buying and renting, including helpful links, pleas CLICK HERE to be directed to the original article from MilitaryOneSource.mil