Recognizing Domestic Violence Awareness Month
Posted by Gary Lundholm on Friday, October 27, 2017 at 4:01 PM
By Gary Lundholm / October 27, 2017
Comment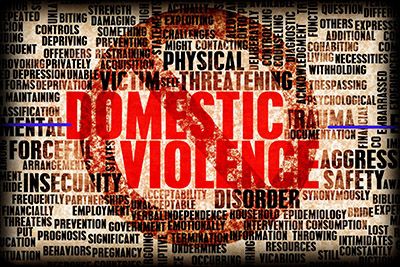 October is Domestic Violence Awareness Month. The Domestic Violence Awareness Project defines domestic violence as, "A pattern of abusive behaviors–including physical, sexual, and psychological attacks as well as economic coercion–used by one intimate partner against another (adult or adolescent) to gain, maintain, or regain power and control in the relationship. Batterers use a range of tactics to frighten, terrorize, manipulate, hurt, humiliate, blame, often injure, and sometimes kill a current or former intimate partner."
For more information about domestic violence, including potential warning signs for emotional, physical, or sexual abuse, visit the National Domestic Violence Hotline's information page: Is This Abuse? Get the Facts.
Getting Help In Your Military Community
There is specialized help within the military community for people experiencing domestic violence from a service member. High pressure or high-stress jobs, like those in the military or first responders, are not excuses for domestic violence at home or anywhere else.
"If the abuser is a military member, domestic violence situations are handled on two separate tracks: the military justice system and the family advocacy system," said Rod Powers, of TheBalance.com. Check out his article for information on how those two systems differ.
If you are a victim of domestic abuse by a military member, call your ombudsman to report it and then visit MilitaryINSTALLATIONS to locate the closest Family Advocacy Program. Regulations require military and Department of Defense (DOD) officials to report any suspicion of family violence to Family Advocacy, no matter how small.
The DOD is committed to addressing and ending domestic abuse. Except in select circumstances, victims have the option of making either a restricted or an unrestricted report of domestic abuse. Both options allow access to personal help and support, also known as victim advocacy services. Victim advocates can support victims of domestic abuse by providing:
Help with safety plans
Information on helping resources and referrals
Information about military and civilian protective orders
Accompaniment to meetings and medical and court appointments
Restricted Reporting
You may contact a Family Advocacy Program counselor, victim advocate or military health care provider to request a restricted report. Making a restricted report means:
No law enforcement notification
No command involvement
Access to medical care, counseling and support
Victim advocacy services
Time to evaluate your relationship choices
Control over what and how much information to share with others
Because victim safety is a priority, if you're in immediate risk of serious harm, you cannot use the restricted reporting option. The restricted reporting option also doesn't apply to child abuse cases.
Unrestricted Reporting
If, and when, you're ready to make an unrestricted report to law enforcement, you may contact the Family Advocacy Program, military police or chain of command. Making an unrestricted report provides you with:
Law enforcement investigation of an abuse incident
Command notification and potential administrative action against the offender
Support and protection from the command
Victim advocacy services
Information on legal rights
Assistance in applying for transitional compensation, if applicable
How To Get Help Right Now
If you need help right now, there are a variety of ways to get it. Check local shelters in your area, call the police, or call a friend or a family member.
If you're not sure where you want to start, but you know you need help, please contact The National Domestic Violence Hotline, at 1-800-799-7233. You can even chat online with them. They are available 24/7.
If you need to talk to someone at the U.S. National Sexual Assault Hotline, call 1-800-656-4673. You'll be automatically connected to a local U.S. rape crisis program, based on the area code of your phone number. Secure, private chat is also available.
There is also help for teenagers in dangerous relationships, from Love is Respect, the U.S. National Teen Dating Violence Hotline, at 1-866-331-8453. Love is Respect knows computer use can be monitored and it's impossible to completely clear. For teenagers afraid their Internet usage might be monitored, they should call 1-866-331-9474. People in need can also chat through the website or text them at 22522.
If you can't talk to a hotline freely at home for any reason, it might be safer to use a computer in a public library, at a community technology center or at a trusted friend or family member's home. You don't have to use your own phone or computer to contact any of these groups.
The most important message we can share about domestic violence is this: you are not alone. It's not your fault and you don't deserve it. Help is available for you.
Is there any information we left out of our post that you think should be included? Share them with us in the comments!