PCSMoves Cares - Resources for Helping with Louisiana Floods
Posted by Gary Lundholm on Wednesday, August 24, 2016 at 3:16 PM
By Gary Lundholm / August 24, 2016
Comment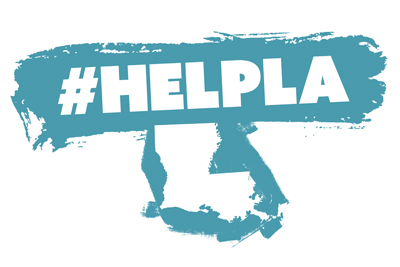 PCSmoves was formed to help our service members meet the challenges of relocation. Our goal was to provide a sense of community to those who serve, but we wanted to take a moment to draw attention to the community in Southern Louisiana that needs help in meeting the challenges that Mother Nature has thrown their way.
Louisiana, known for great food and good times, has seen its share of natural disasters. We've also seen that it takes more than a village to assist people after a significant natural disaster, it takes the help of people from all over our country.
Flooding has hit Southern Louisiana again, and we wanted to share some ways you can help. With an estimated 60,000 homes affected by flooding that occurred from intense rains over the course of three days, the good people of Louisiana are in need of assistance, but there are effective ways to give that ensure donations, monetary and physical, make it to the folks who need it.
FEMA is working hard to start processing assistance applications, but there are some immediate needs that you can help meet through some of these organizations:
American Red Cross: Always ready when disaster strikes, the American Red Cross is estimating that this flood event will be the worst in the U.S since Sandy in 2012. Creating shelters, feeding people, and serving community support and recovery efforts, American Red Cross can use your help to help others. Donations are gladly accepted, see website for best ways to give back, donate, and volunteer.
Baton Rouge Area Foundation Louisiana Flood Relief: BRAF is a local organization that is doing their part to lift up and give back to the place they call home. They work to secure funding and make sure that shelters can meet the needs of the people in them, and that non-profit groups have the financial resources they need to keep helping.
The United Way of Southeast Louisiana: Visit the website to donate and to learn more details about volunteering or dropping off supplies at two outposts set up to control the flow of donations. They update often and are already spreading the word about collecting supplies to help with recovery and cleanup in the coming weeks and months.
Lastly, we can't forget our furry friends. The animal rescue effort in Southern Louisiana is also going strong, and if you're so inclined, there are some wonderful groups and organizations working hard to help those who can't help themselves. The Times-Picayune has rounded up the best ways to help in this article: http://www.nola.com/weather/index.ssf/2016/08/louisiana_flood_how_to_help_an.html