PCSmoves Cares! - Navy SEAL Foundation
Posted by Gary Lundholm on Monday, September 21, 2015 at 10:11 AM
By Gary Lundholm / September 21, 2015
Comment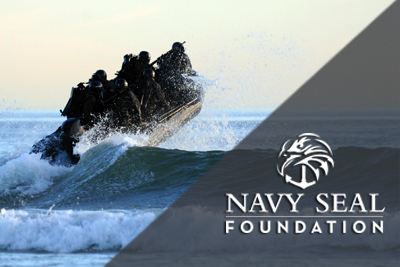 Headquartered in Virginia Beach, Virginia, the Navy SEAL Foundation serves to provide support and programs for the elite warriors of the Naval Special Warfare community as well as their families. Being a part of the NSW community is intense, and this organization provides important resources to help.
The challenges these service members face while serving our nation reverberate through the many families that stand behind them. The support the Navy SEAL Foundation provides helps to ease the burden on these families and the community they are a part of through "five pillars of support." The five pillars include Warrior Support and Family Services, Educational Opportunities, Tragedy Assistance, Survivor Support, and Legacy Preservation.
Warrior Support and Family Services offer a broad range of support programs and assistance in things ranging from care for the wounded and ill, psychological and physical wellness resources, and military child services. Educational Opportunities encompass scholarship and tuition support for active duty, spouses, and children as well as additional resources to make education a priority and reality.
The last three pillars of support the Navy SEAL Foundation provides are Tragedy Assistance, Survivor Support, and Legacy Preservation. Together they provide resources to help deal with loss within families and the community as a whole. By providing for everything from daily needs to the planning and funding of memorials and monuments to honor the fallen, they strive to keep the NSW community a close knit family that bands together, even during the hardest times.
None of these programs would be available through the Navy SEAL Foundation without the help of those who give. Visit their site today to find out more about how you can donate and other ways you can help support and give back to this incredible organization.
Visit the Navy Seal Foundation website, or go directly to their donation page.