PCSing with Kids: Books to Help with the Move
Posted by Gary Lundholm on Monday, April 18, 2016 at 4:17 PM
By Gary Lundholm / April 18, 2016
Comment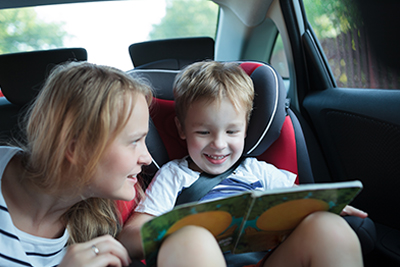 Moving with kids adds a whole new layer to the process of PCSing. The challenge for parents can be finding ways to help and support their kids through the PCSing process, all the while making plans, figuring out the move, and dealing with their own emotions.
We found these books to be great resources for explaining moving, tips for how to say goodbye, and strategies for coping with a move as a family. There are books for the little ones, the tweens and teens, and even parents. If you have an upcoming move, consider checking any of these out to help lighten the emotional load or find coping strategies to help family members during this time.
Included are the Amazon links, and many are available as a book or e-book.
For the Little Ones:
Moving House: Miniature Edition (Usbourne First Experiences) by Anne Civardi : Designed to introduce young children to unfamiliar situations in an amusing and friendly way- an ideal starting point for talking to the littles about moving.
The Berenstain Bears' Moving Day by Stan Berenstain : The Bear family is moving and Brother and Sister Bear are a little unsure, but things are great at their new home.
Uncle Sams Kids: Moving Again Mom by Angela Sportelli-Rehak : One of the few titles we found specifically for military kids, this book works toward helping to develop a "positive outlook toward the adventures of relocation."
Teens and Tweens:
Where I Live by Eileen Spinelli : This story about Diana and her move, told in poem form is a "tenderhearted and unique tale that reminds us that sometimes a little uprooting and change is necessary for growth."
New Kid, New Scene: A Guide to Moving and Switching Schools by Debbie Gasser, PhD : This book is geared to teens and tweens as a guide to help them navigate new surroundings and make new friends, as well as keeping in touch with old buddies.
Guides for Mom and Dad:
But Mom, I Don't Want to Move! (Focus on Family) by Susan Miller : This book for parents helps them handle the range of emotions from all different ages of children.
Moving with Kids: 25 Ways to Ease Your Family's Transition to a New Home by Lori Burgan : The title says it all- sometimes all we need is a few ideas to make things easier!
Any books you love or recommend? Please let us know in the comments!