PCS with your Pets - Some tips to make it easier
Posted by Gary Lundholm on Tuesday, June 14, 2016 at 3:42 PM
By Gary Lundholm / June 14, 2016
Comment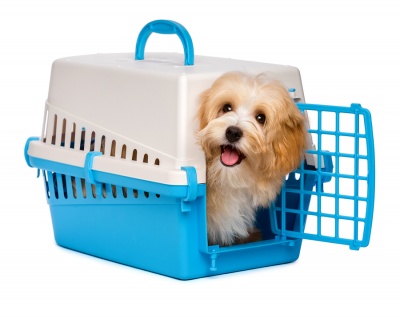 One of the things that most military families deal with that civilian families do not is frequent moves with pets. Pets are an important part of bringing "home" with family members to their new location. They bring a friend, companion and unconditional love with them wherever you are. So how to do this with as little stress to the pet and the family as possible? It takes work, but it can be done!
For PCS moves there are several resources and Pet PCS providers that help in getting pets to your new home. Services like PCSPets.com and ActionPetRelocation.com provide door to door services, vetrinary vaccinations and documentation and everything you need,but a more affordable solution is to follow this checklist:
1. Plan for your destination. Check online for requirements (especially for OCONUS destinations)
Pets traveling to another country typically need to have a health certificate from a veterinarian. (Pro-tip: Use base vet clinics where possible since they have a better understanding of Pet PCS needs. Note that in most CONUS destinations, this is not required and simply arranging transportation is all that is needed. Some countries ban some types of pets, and others require a quarantine period. Pets may also have to be inspected by the customs service. Base veterinary clinics are a great resource for information. Local animal rights groups can also be of help.
2. Plan for a proper crate. Owners must provide a hard-shell U.S. approved International Air Transport Association (IATA) kennel. It must be large enough for the pet to stand up, turn around, and lie down normally. Planning ahead for a proper crates saves time money and frustration.
3. Make arrangements for transportation well in advance.
4. Keep health, vaccination, rabies certificates with you. If you are flying, keep them in your carryon bag in case of lost luggage.
5. Remember to microchip and / or ID tag your pet with proper contact information.
6. If you are driving to your new home and taking your pet with you, plan for more frequent stops and build those plans into your trips, allowing pets that may be anxious to relax for a few minutes before continuing the journey.
7. For ground transportation across the country, there are some great ways to make sure that hotels you will use are pet friendly. Check out PetsWelcome.com as a GREAT resource for finding pet friendly hotels.
As with most PCS related things, if you plan with enough time, moving to your new home can actually be a good experience. It most times takes a little effort, but bringing your pet with you can bring a piece of permanence and home that is important.