PCS Moves: Memorial Day 2020
Posted by PCSmoves Team on Monday, May 18, 2020 at 3:24 PM
By PCSmoves Team / May 18, 2020
Comment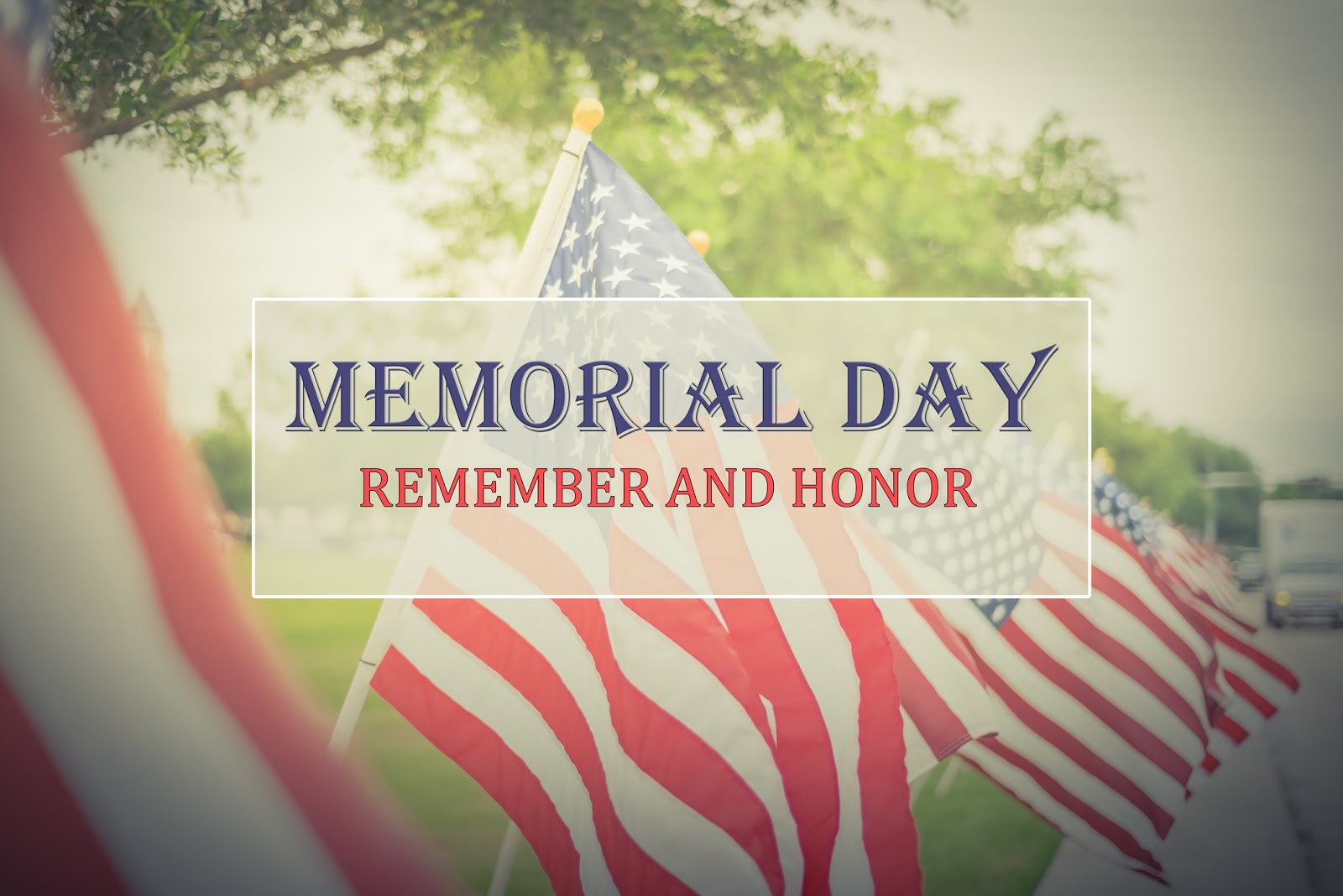 Memorial Day is approaching quickly and while this year may be a little different considering the current circumstances, we can still show our appreciation and honor to those who have died in service. In truth, Memorial Day isn't just about cookouts or having summer's first get together in the backyard. This day serves as a reminder of those who have fought and served this amazing country we call home.
This year, make Memorial Day all about spending time with your family. You can even loop the kids in to help them understand the importance of commemorating this day. Here are some great ideas for how you can celebrate Memorial Day this year.
Online Commemorations
Because social distancing is still in effect, many annual ceremonies of commemoration are being shifted to virtual platforms. Here are a few you can view and/or participate in from the comfort of your home:
Vietnam Veterans Memorial Fund
A life webcast will be held to honor veterans who gave their ultimate sacrifice in Vietnam in all conflicts. The webcast can be viewed May 25th from 1-2pm, visit the official website here for more details.
Commonwealth of Virginia's Virtual Memorial Day Ceremony
The full virtual program is to be announced. However, it will be held May 25th at 10am. See more information here.
National Veterans Memorial and Museum Virtual Run & Walk
Complete a walk or run during Memorial Day weekend to honor and remember fallen service members. A portion of each entry fee and event proceeds benefit the National Veterans Memorial and Museum. For details and additional ways to get involved, visit the official website here.
Purchase a poppy
The poppy is the official memorial flower of the Veterans of Foreign Wars (VFW) of the United States. The VFW Buddy Poppy program provides assistance to veterans who assemble the poppies, the poppies are assembled by disabled and needy veterans in VA hospitals. Should you choose to buy one, your purchase goes towards supporting the state and national veterans' rehabilitation and service programs along partially with the VFW National Home for Children.
Thank a veteran
Many military personnel currently serving will also appreciate your kind words and thoughts. Kids can write letters thanking them for their time serving, or send a homemade craft, or even ship a care package through operationgratitude.com/, a non profit committed to supporting members of the military, veterans, and first responders.
Decorate
Memorial Day is a great time to let your red, white, and blue pride shine. Have the kids help hang flags from the house and on the lawn. This is your time to get creative and show your patriotic side. Additionally, if you have a flag pole, you may want to consider joining others in flying your flag at half-staff as a sign of respect.
Have any other ideas we missed? Let us know in the comments below. Thinking about buying your new home this summer in Hampton Roads? Start your search with us!