New Duty Station? New Year, New Opportunities!
Posted by Gary Lundholm on Wednesday, January 11, 2017 at 2:49 PM
By Gary Lundholm / January 11, 2017
Comment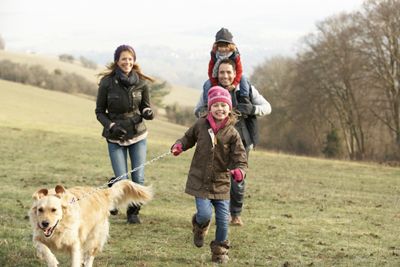 The start of a new year always reminds us of all the wonderful possibilities for the coming days, months, and seasons. When the frantic rushing around of the holidays slowly returns to real life, it always feels like there is just a little room to breath, take in the situation, and make a plan.
If you are new to your duty station, the start of a new year is an excellent opportunity to view things with a fresh heart and set of eyes. The holidays offer an abundance of distractions, but skip the quiet of a new year slump and make this year the best yet for you and your family!
1. Get out of your comfort zone.
The holidays have a tendency to take us out of the day to day. Celebration and travel tend to disrupt the comfortable routines we have and sometimes getting back to them can be a challenge. Accept the challenge and do one better, especially if you were feeling a little "meh" about your new home. Set some goals for the new area you live in and branch out of your usual comfort zone to learn about this new place you call home (at least for a little while.)
No one ever really loves everything about a new post or area, but there are positive things about every place you might find yourself. Quick searches of activities you enjoy and the area you live in can get you started with enjoying familiar activities in a new location. If you're a little less reserved, don't be afraid to jump in and find new things to do that are popular in the area you live. You never know where you might pick up a new passion.
2. Give back, get more!
Few things compare to giving back. A new duty station is a perfect place to volunteer time and effort to causes you love. It's also a pretty great place to meet new people and start your newest friend circle. It can be a hard adjustment when every move takes you from the support circle you have built, but it's important to keep building yourself, and your network, up!
Feeling good about your newest duty station is also a feeling that you have to nurture actively. If you say it's terrible, it probably is. If you find the good in the people and organizations around you, you'll have a much easier time finding the positive. Never underestimate the power of positive thinking!
3. Different isn't always bad.
No two places in the world are exactly alike, and anyone in the military who has ever PCSed can back that up with a million funny anecdotes. If you go from a large metropolis area to a much quieter part of the world, don't fret too much. It may be different, but that different can be a great thing. You might not have access to the favorite mall you used to shop at, but maybe you have access to a magnificent state or national park, or vice versa. Try to take advantage of what is different in each place you go.
What do you do to embrace a new duty station? Does a new year inspire you to get out and try new things? Let us know in the comments!