Moving Vehicles During Your PCS
Posted by PCSmoves Team on Tuesday, September 15, 2020 at 11:01 AM
By PCSmoves Team / September 15, 2020
Comment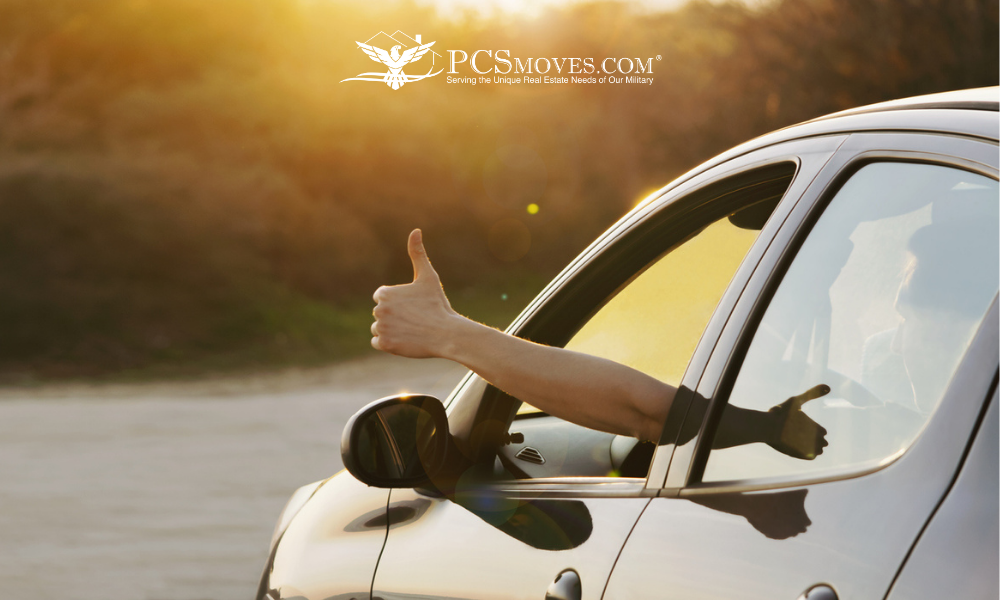 Many military families have two or more automobiles that they may wish to move to their next duty station. What is the most cost-efficient and stress-free way to accomplish this? The Surface Deployment & Distribution Command (SDDC) oversees the military's moving regulations and has a lot of information on their website. When you are moving two or more cars to your next duty station, you have several options. The cost is not covered by the military themselves, but you may be eligible for mileage reimbursement for qualifying situations.

Vehicle Shipping | If you choose to not drive any of your vehicles to your next duty station, you can pay to have them shipped. This is an out-of-pocket expense, although in some cases it may be able to be claimed on your taxes as a moving expense. Look for a company that can ship door-to-door, this will make it easier than the government's shipping which only goes to select shipping ports. A good place to start is UShip For Military, they offer military discounts.

Drive Separately | Military Allowance in Lieu of Transportation (MALT) pays you for driving your car(s) from your old duty station to our new assignment. In 2020, the MALT allowance is $.17 per official mile. If your move includes dependents, you are eligible for two automobiles. If you choose to drive only one car, you may be reimbursed the difference to be put toward shipping your second car privately. If you select an authorized, direct route, you may also be reimbursed for parking fees, road, bridge, and tunnel tolls, and ferry charges. If you have two cars and two adults, you can each drive one. Caravaning may be undesirable, but it is the simplest and least expensive option.
Ask For Help | For every service member who wishes to transport multiple automobiles to their new duty station, there is usually someone who is willing to drive. The person may drive your car in exchange for a small monetary contribution. Ask your family too. You may have parents or siblings who love road trips and would be willing to drive.
Tow It | If you are going to do a Personally Procured Move (PPM) or Do-it-yourself (DITY) move with a rental truck, you may be able to tow a car behind it. This is not reimbursable, but may be used as a moving expense on your taxes. This option could alleviate stress during a two car move.
Multiple Trips | Not exactly practical, but it really depends on how far away your next duty station is located. If you will be driving with children and need extra assistance, you may consider one spouse driving out early and flying back to drive the second automobile with family.
One size definitely does not fit all for PCS moves, the military does its best to provide options to make the move as smooth as possible. If your move is to or from southeastern Virginia or northeast North Carolina, you can contact one of our Military Relocation Specialists, we may have additional recommendations for you. Good luck and safe travels.