Mortgages and Money Matters for Active-Duty Military Members
Posted by Gary Lundholm on Friday, April 14, 2017 at 10:21 AM
By Gary Lundholm / April 14, 2017
Comment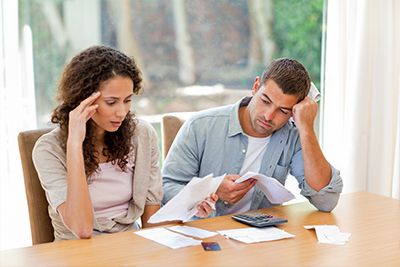 Buying a house when you're an active-duty military member isn't something into which you just jump. Aside from knowing where future orders could take you, there's also the financial side of homeownership. Even if you can afford a home, you need to know if it's going to be the best bang for your buck, especially if you're a first-time homebuyer.
Rosemary Freitas Williams, Deputy Assistant Secretary of Defense for Military Community and Family Policy, said it best: "Whether you're a newbie recruit or an old salt, managing your money takes some time and attention. Despite the regular paycheck, it doesn't happen on its own. Forgive the pun, but the effort will pay off."
Talk to your bank or credit union. If you have a good relationship with your current financial institution, it makes sense to begin with a quote from them. If you have a long relationship with them, you should know whether they are a reputable institution. However, it is important to shop around for other options.
Ask people you trust. A good place to start is with friends and family. Ask whom they received their mortgage from and if their experience has been good. If so, talk to the lenders that they work with and ask about their rates
Also, talk with the real estate agent you've, hopefully, with whom you've decided to work. Your agent should have experience with a variety of lenders. Your agent might even have an in-house lender that can offer you a loan. Even still, keep shopping around. In your hunt for your perfect home, you are your best advocate. Take the time to get all of your questions answered, even if that means making a list of questions.
Even before finding the house you want to buy, you should make an appointment with your intended mortgage company and prequalify to estimate how much of a mortgage you can afford based on your financial situation over the past two years.
Being prequalified or conditionally approved for a mortgage is the best way to know how much you can borrow. A prequalification gives you an estimate of how much you can borrow based on your income, employment, credit and bank account information.
By getting prequalified, this will help you get locked in for a mortgage lender at the interest rate that works best for you. Even a small difference in the rate of interest for a loan can amount to a lot of money over the life of a 30-year mortgage.
During a recession, fewer people are looking for new mortgages. Eager to increase lending, banks put their money "on sale" by dropping the rate.
No matter what lender you use for your mortgage, always ask for a full list of fees and an explanation of their meaning. Principal and interest payments aren't the only costs of homeownership.
When you have a rate that you like, ask for a written lock-in. It protects you from having your rate increased for a set period of time while your loan is processed.
One of the biggest obstacles to homeownership might be the expected down payment. Veterans Affairs (VA) loans are rising in popularity among veterans who are looking for a flexible lending option that doesn't require a down payment. Of course, if you're able to make a down payment, the larger the payment, the lower your interest rate.
The Department of Veterans Affairs does not issue VA home loans but guarantees a portion of each mortgage will be paid in the event the purchaser is unable to fulfill it. Interested homebuyers can apply with approved banks and financial institutions, which have the ability to extend financing on homes through the VA Loan program.
The VA Home Loan program is specifically for veterans, active military and surviving military spouses, although there are a few basic service requirements each must initially meet. Those interested likely meet the service requirements if the potential homebuyer served 181 days on active duty during peacetime; 90 days on active duty during wartime; or served six years in the Reserves or National Guard - unless otherwise eligible.
It's important to remember that being eligible for a VA loan doesn't mean you're guaranteed one. Military borrowers will have to meet both VA and lender requirements, covering everything from the borrower's credit and debt-to-income ratio to the property's condition and market value.
What were some aspects of homeownership that surprised you as you started researching it? Share with us in the comments! Thinking about buying this spring? Start your search with us!