Military Home Buying Tips
Posted by Gary Lundholm on Friday, June 22, 2018 at 10:39 AM
By Gary Lundholm / June 22, 2018
Comment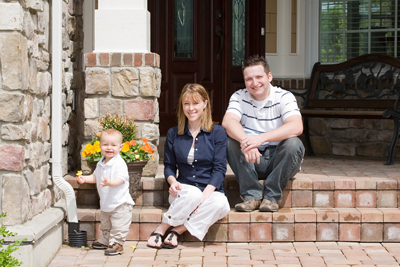 You may not be in the home you purchase for the long haul, but buying a home as a service member can help build your wealth and give you a great place to make memories at your duty station. Here are some important tips for getting started in the home buying process.
1. Find an agent you can trust.
Ask around and talk to friends. Chances are you know a military friendly real estate agent already. Don't be afraid to look around and talk to a few agents before choosing someone to work with. You need someone who can help navigate the unique challenges of a military move, so be sure to find someone with plenty of experience working with military folks.
2. Know your budget.
Shop around for a mortgage company that works with VA loans, the more experience, the better. They can help "pre-qualify" you (help find out how much you can spend) and they can also help you get a Certificate of Eligibility and walk you through the entire process. Ask your friends and your agent; they can help you find someone great.
3. Know your must-haves.
It's always a good idea to pick a few things that are the essential needs you have for a home. It can help you start the search and give your real estate agent an idea as to what is most valuable to you and your family. A home is an important place, even if it may only be your home for a few years, so don't be afraid to pick 4 or 5 crucial must-haves and start looking.
4. Be flexible, but know your limits.
If you're just getting started, you may not have a lot of money, but you can make up for that with flexibility, which can help you save some money. Your ability to wait a little longer to close could translate to a better deal on the house. But know your limits about what kind of time, effort, and money you are willing to pour into a home. If you hate something about a possible home, but you're not handy enough to do the work to change it yourself, you might be better looking elsewhere. Your agent can help talk you through some big questions, so make sure to open up about things that matter and have a little flexibility when you can.
What advice would you give someone looking to purchase a home at their next duty station? Let us know in the comments!