Military Holiday Mailing Dates for 2022
Posted by PCSmoves Team on Thursday, December 8, 2022 at 12:31 PM
By PCSmoves Team / December 8, 2022
Comment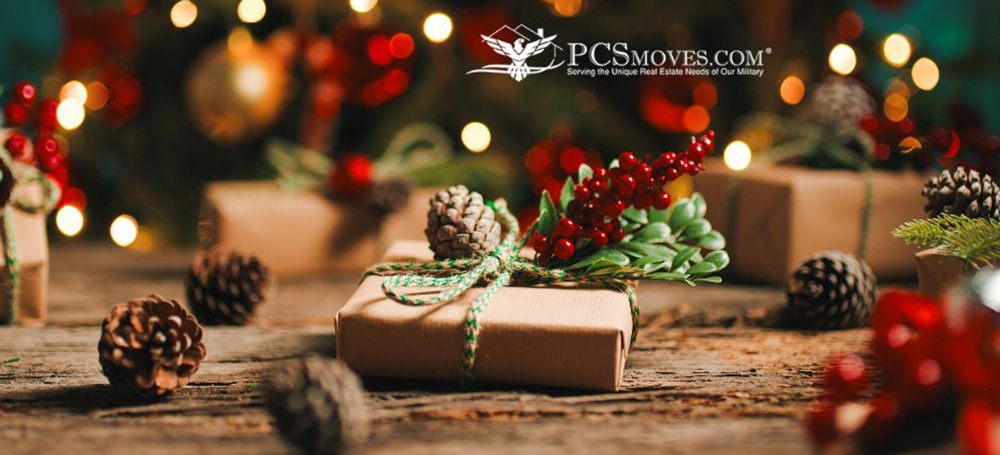 2022 Military Holiday Mailing Deadlines
Each year, we try to post the deadlines for mailing holiday cheer to deployed Military members and their families. They are serving far away so that we can enjoy the holidays here in peace and freedom and packages from home mean so much to them. Making sure that packages arrive by December 25th is important. The U.S. Postal Service recommends the following deadlines to make sure your packages make it on time.
For most Continental US destinations, the cutoff date is:
USPS Retail Ground or First Class Mail Dec 17
Priority Mail Dec 19
Express Mail Dec 23
For Mail to APO / FPO Addresses
Priority Mail & First Class Mail Dec 9
Express Mail Delivery (PMEMS) Dec 16
For those who may be first timers to mailing gifts to their military loved ones, here are a few restrictions to keep in mind. Any items that are on any of these lists are restricted:
QSG 601 Basic Standards for All Mailing Services – Hazardous, Restricted, and Perishable Materials.
Domestic Mailing Standards, section 10.0 Hazardous Materials.
There may be other restricted items depending on which APO or FPO that you you are sending packages to.
Some questions and answers.
Q: Can I use the U.S. Postal Service's 'Click-N-Ship' program, and the "If It Fits, It Ships' flat-rate mailing boxes?
A: Yes! You can use flat rate boxes!
Q: Can I print labels and postage before coming to the post office?
A: Yes! Protip: Most offices have a drop off point so you can avoid waiting in line. It's a timesaver!
Q: How can I make sure that mail gets to the right place?
A: It ia always a good idea to add another slip of paper INSIDE your package with the APO address, name and rank of your intended loved one. This helps incase the outside of the package is damaged en route.
Other things to keep in mind:
Temperature: Sending packages means that they may be subjected to extreme temperatures. Delicate items such as electronics and food may not be suitable for shipping.
Packaging: It is important to send packages that are appropriately protected from normal handling that they will undergo. Items that are not packaged properly are likely to get damaged.
As always, if your post-deployment plans include a PCS move to or from the Hampton Roads area of Virginia, contact us for assistance.