MilFam Valentines Day Guide!
Posted by Gary Lundholm on Friday, February 10, 2017 at 2:46 PM
By Gary Lundholm / February 10, 2017
Comment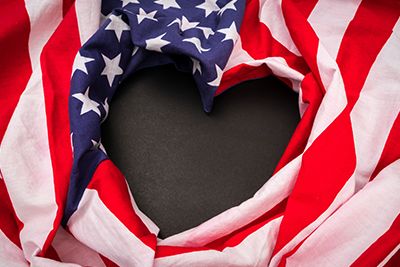 Valentines Day is hit or miss when you're a military family. When your service member is home, it's a day to celebrate the love you have, and when they are away, it can be hard to stomach. We've got you covered either way! Make special plans with your spouse, family, friends, or yourself this coming Valentines Day.
Staycation: If you're fortunate enough to have your spouse home, take advantage of your time together! Check out your favorite local hotel that offers a military discount and have a special date night. Or catch an Uber to a nice dinner spot and enjoy a meal and drinks together. Try dancing, drinks, or even a night in watching your favorite movies! Whatever you enjoy, make your spouse the priority for the night or weekend!
Weekend Trip: You know how you keep thinking about that one place you keep hearing about that isn't too far from you? Branch out, load up, and check it out! It could be a local attraction, a day hike in a national or local park, or even just a barbeque place you've heard everybody rave about. Embrace the area you live and use the Valentines Day holiday as a chance to take a little break and get out to explore!
Night with Friends: If you're a military spouse, and your other half is deployed, share the evening with friends in the same spot and celebrate getting through a deployment together! See a movie, have a potluck, enjoy a fun night out or in! Just surround yourself with people who make you feel good and try not to miss your other half too much!
Special Time with the Kids: Military kids serve too, and an extra dose of love on Valentines Day is good for everyone. Do something special with your kiddos! If your service member is here, make some awesome memories doing something you all like. If your service member is deployed, do something for them. You can make cards, bake them something special, or even just make them a video Valentine that you can send to them by email. The possibilities are endless.
Celebrate Valentines Day with your service member if you can, and keep yourself busy or engaged with friends and loved ones if they aren't here this Valentines Day.
The best part of it all? All the great candy going on sale Feb 15- make sure to treat yourself!What do you look forward to the most when you PCS? We'd love to know- leave us a comment below!