Men and Women Approach Home Buying Differently
Posted by Gary Lundholm on Monday, October 5, 2015 at 4:48 PM
By Gary Lundholm / October 5, 2015
Comment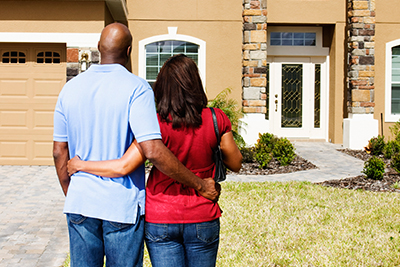 Everyone approaches the home buying process differently. But the differences are more pronounced between the sexes. In fact, a new study, by Country Wide Home Loans, found that men and women are on opposite ends of the spectrum when it comes to how much time they put into finding a new home.
The nationwide survey of 219 adults, who own their homes, found that 43 percent of women surveyed spend less time shopping for their new home. Conversely, 23 percent of men spend too much time searching for homes.
But, even though men and women approach this sale differently, they have the same goals when it comes to improving how they go about the process.
Those surveyed said they would improve the following when buying their next home:
-25 percent would save more money for a down payment and closing costs.
-25 percent would try to learn more about the home-buying process before they begin negotiations.
-22 percent would purchase a new house instead of an older home.
-21 percent would buy a home in a different neighborhood.
Countrywide recommends that men and women weigh their options and understand the pros and cons of their purchase.
"For people who are thinking of buying their first home I offer two pieces of advice," says Doug Perry, senior vice president of Countrywide, in a press release. "First, ask yourself if you are ready for the responsibilities of homeownership. Then, if the answer is yes, meet with a lender -- to answer all questions you have."
Here are three additional things homebuyers should consider:
1.) How much can you afford? Proper planning and discipline will make your dream of owning a home a reality; and set a realistic price range for your home.
2.) Describe your desires. Once you have a good idea of how much you can afford, prioritize the most important home features -- cabinetry, flooring, etc.
Now that you know how much you can afford and what you want, it's time to go shopping. Ask a lender to help you find a REALTOR® that will link you to services that will help you evaluate the neighborhood, city and schools.
3.) Know your credit history. Meet with a reputable mortgage lender to understand your credit score; work on any credit challenges, and know how much house you can afford.
Article courtesy of military.com.