May is Military Appreciation Month
Posted by Gary Lundholm on Friday, May 4, 2018 at 11:58 AM
By Gary Lundholm / May 4, 2018
Comment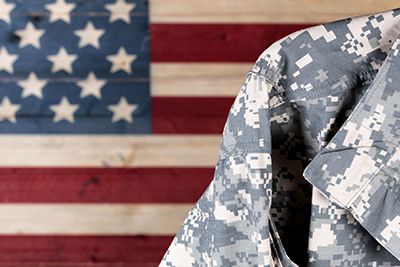 Congress designated May as National Military Appreciation Month in 1999, to ensure the nation publicly demonstrates their appreciation for the sacrifices and successes made by our service members, both past and present. Each year, the president makes a proclamation, reminding Americans of the critical role the U.S. Armed Forces have played in the history and development of our country.
May was selected because it has most days set aside for celebrating and commemorating our military's achievements, including Loyalty Day, established in 1921; Victory in Europe (VE) Day, commemorating the end of WWII in Europe on May 8, 1945; Armed Forces Day, created in 1949; Military Spouse Appreciation Day, formed in 1984; and of course the best known of the May holidays, Memorial Day.
Hampton Roads, VA, which includes Newport News, Hampton, Norfolk, Virginia Beach, Suffolk and Chesapeake, is home to several of the largest military installations. It's not hard to find local and regional businesses and attractions offering discounts in this area to the military families.
On Saturday, May 19th, CVA will host it's Military Action Day in Chesapeake! They will be making outreach calls to build support for Veterans Healthcare Choice & VA reform. Join them anytime during the day for breakfast, lunch, dinner and fellowship.
Information, Tickets and Tours (ITT) offices also offer discounted tickets to parks, museums, movie theaters, and concerts. Before purchasing tickets either online or on location to local attractions, take the time to call or visit an ITT office at any base in the area (like NAS Oceana, Naval Station Norfolk, and JEB Little Creek-Fort Story).
If you love to buy in bulk for the savings, then May and Military Appreciation Month might be the right time for you to stop by your local commissary for the DeCA Case Lot Sale. The dates on the commissary website reflect upcoming Case Lot Sales.
DeCA's worldwide case lot sales happen in May and September, during which record numbers of commissary customers save up to 50 percent or more on bulk-sized products. Most commissaries hold case lot sales but schedule them on different weekends throughout May and September.
Whether you live in Hampton Roads or you're just visiting, there are 20 military discounts to check into while you're here, to help you celebrate Military Appreciation Month. Don't forget your military ID!
Are there any military members to whom you show appreciation? Share with us in the comments! Thinking about looking for a new home because of a PCS move? Start your search with us!