Looking to Give Back? Start Your Search Here!
Posted by Gary Lundholm on Wednesday, November 30, 2016 at 2:55 PM
By Gary Lundholm / November 30, 2016
Comment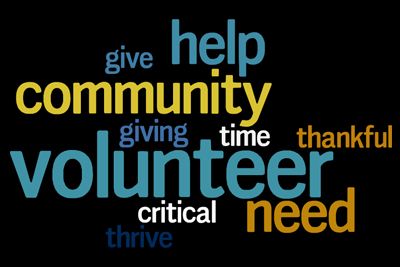 The holidays always inspire us to get out and give back. For many people, volunteering and giving back to their community is a year-round endeavor, but others have a harder time fitting it in or don't know where to start to find a great organization that might need their assistance. If you are feeling like giving back, we wanted to share the fantastic website GreatNonProfits.org to assist you in finding an organization to dedicate some of your precious time to.
There are many avenues to find a place to volunteer. If you ask around your circle of friends, you will almost always get recommendations based on the volunteer work others have done. The beauty of GreatNonProfits.org is that it allows people to review the organization so you can read more about them and the impact they have on the population they serve. We love the search features that also allow you to narrow down your focus. We plugged in "Veterans" as the search criteria and found many organizations we never even knew about in out own back yard.
Starting your search or volunteering locally is also a great way to meet new people around you and to give back to the community you live in. There are so many non-profit groups all around us doing amazing work that benefits those who serve or have served, that it is worth five minutes on this site to see what is around you. You can also find all of the organization's contact and website info to learn more or reach out to lend a hand.
Also be sure to check out some of the past PCSmoves Cares blogs that we have written about organizations that serve, care, and support service members, mil spouses and families, veterans, and even our K-9 warriors.
Any organizations that you would recommend people work with? Sound off in the comment section and tell us all about the great organizations you support! We love to hear your stories and share the causes that you are passionate about!