It Takes a Village: House Hunting Tips for PCSing
Posted by Gary Lundholm on Wednesday, July 13, 2016 at 3:36 PM
By Gary Lundholm / July 13, 2016
Comment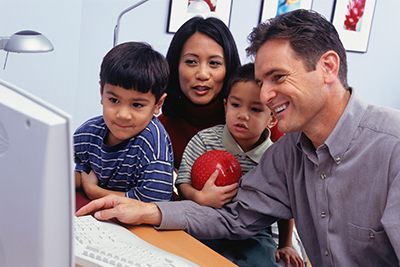 Orders have arrived, and you know where you are headed for your next PCS. Now what? There are things to do, places to call, and questions to ask. You don't have to do it alone.
It takes a village, and one person your village needs is a real estate professional. More specifically, you need a real estate professional who understands military relocation inside and out. A great agent assures that you will have the best move to date, but there are some things you should be sure to do to really make the experience stellar.
1. Find an agent and stay in touch.
Get a referral for an agent at your new duty station and reach out. Try asking friends and neighbors, or even use a reliable service like PCSmoves.com to connect with the best real estate agents across the country.
You know how you like to know what is going on when big things are in the works? So does your agent! Agents are a critical lifeline for a great experience and can help you find the home that works for your family. Chances are, they are going to ask you what you need, like, want, and have to have to be happy in your next home, so be prepared to talk about it.
All agents that work with the military community know that there can be rapid changes in plans, and many are beyond your control. Just make sure you keep your agent in the loop on timelines and visits for house hunting, and you will have a great experience.
2. Get started with your funding.
You need to know what you can afford and get pre-qualified. If you're unsure of where to turn for a mortgage, ask your real estate agent for some guidance. Chances are they know a great person to work with that has extensive VA knowledge. Make sure you have your ducks in a row with your mortgage so you can get down to the business of finding the perfect home. Bring any needed paperwork with you when you start to house hunt!
3. Make your plans for house hunting.
Work with your agent to make a plan for house hunting. You may have limited time, but don't try to see 20 houses in a day. It's only going to leave you frustrated and exhausted. Work with your agent, look at the data about the area that matters to you, and try to find the places that check the most boxes for you and your family to see.
This is where building a relationship with a real estate professional matters. By communicating with your agent, you have an ally that also has a lot of information. Ask them questions and leverage their knowledge of the area to help find the place that works best for you.
4. Prepare accordingly.
Sometimes, despite extensive planning, only one person can make it to do the actual house hunting. Don't fret! Check with your trusty agent, get your power of attorney, and charge the cell phone. Be prepared to see and snap pics or video so you can share and talk things out with your significant other. Find a hotel that has good wi-fi and plan to Skype or just spend some time on the phone discussing what you saw and what you liked.
Your agent can guide you through what you need to bring and the best plan of action once you are there! If you need guidance beforehand on where to stay, where to eat, etc. you can also ask your agent- they know a ton!
Looking for an experienced agent at your next duty station? Need to find the perfect home that has the best schools and walk-in closets while still staying in your budget? Start your search at PCSmoves.com and let us help you find the agent your village needs!