How Military Children Can Prepare For Switching Schools
Posted by Gary Lundholm on Monday, October 12, 2015 at 4:46 PM
By Gary Lundholm / October 12, 2015
Comment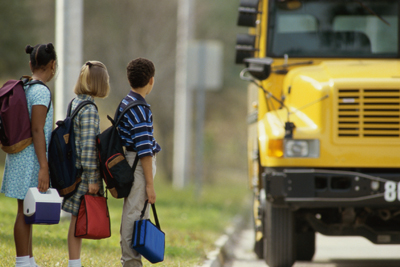 It's not easy being the new kid and it can be hard to leave your old school and friends. However, before too long, you'll have new friends and you'll wonder why you ever worried about switching schools in the first place. The key is just to jump right in and find out what's waiting for you.
Here are some things to do before the first day of school: Become a research sponge. The more you know, the less anxious you'll feel. Check out the new school's website to figure out how it compares to your old school and what features you can look forward to.
Call ahead. Have a parent call the guidance counselor to see if there's anything specific you need to do to get ready. They can ask for details on certain classes, after-school programs and clubs you may be interested in.
Check in with the Youth Center. If you're worried about meeting new people, this is the perfect solution. You can have the youth director at your current installation get in touch with the program at your new installation to set up sponsorship before you move. Youth Center staff can also connect you to someone your age who goes to your new school. Then you can ask the questions you really want answered — like who are the best teachers and how often does the cafeteria serve pizza.
Get your papers in order. Your current school's guidance counselor and your parents can help you with this. Your parents need to request an official transcript be sent to your new school. Ask for an unofficial transcript printout for your own records. Your parents can help you organize the other important papers you'll need to bring to school — like your health records and test scores.
Find your place. Getting comfortable in your new school is all about finding your place in your new school community. Get involved right away in the activities that interest you. Maybe you want to try something you've never tried before. That's a great thing about switching schools — it's the perfect time to try something new.
Meet your neighbors. This is especially helpful advice if you're moving in the summer before school starts. Hang out with the other kids in your neighborhood or on your installation so you'll have a built-in network of friends when school starts.
Just remember: a positive attitude goes a long way - and you can never go wrong by simply being yourself.
For the original article and to read more articles like this, please visit: http://www.militaryonesource.mil/family-and-relationships/military-youth-on-the-move?content_id=282475
Article courtesy of MilitaryOneSource.Mil's Military Youth on the Move.