Happy Birthday To The Coast Guard Reserve
Posted by Gary Lundholm on Friday, February 16, 2018 at 12:14 PM
By Gary Lundholm / February 16, 2018
Comment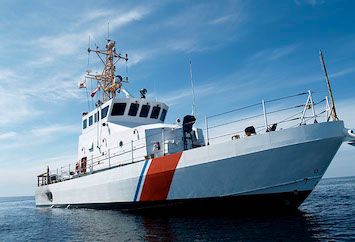 The Coast Guard Reserve is celebrating its 77th birthday on Monday, Feb. 19. But the Coast Guard didn't begin operations under the Department of the Navy until Nov. 1, 1941. For the duration of the war, all personnel enlistments and commissions in the Reserve were for the length of the war plus six months.
According to the 2004 Reserve Policy Statement, "…the core strategic purpose of the Coast Guard Reserve is to maintain the competencies to perform three prioritized functions: Maritime Homeland Security; Domestic and expeditionary support to National Defense; and Domestic, natural or man-made, disaster response and recovery."
Currently, the Coast Guard Reserve has about 8,000 men and women in service, most of them integrated directly with regular Coast Guard units.
Be sure to check out Reservist Magazine online,for more information about the Reservist lifestyle.
Some Coast Guard events taking place:
Elizabeth City, NC: A scholarship opportunity for Coast Guard dependents is available through the Coast Guard Spouses' Club. Applications are due April 6, 2018. For an application, please contact [email protected].
Grand Haven, MI: The Coast Guard Craft Fair will be Aug. 3-4. Join them for one of the most popular craft fairs in Michigan, held during one of the state's biggest festivals—The Grand Haven Coast Guard Festival. Quality exhibits, high attendance along with the Coast Guard parade, and fireworks all mean you will have a successful event, and a great time while you're there!
Portsmouth, VA: If you're a runner, you can show a little Coast Guard love by participating in the 4th Annual Road Rage Events Cutter 10K or the Coast Guard 5K on August 4, 2018. There will also be The Sea Otter ¼ Mile Dash for kids.
Do you know anyone in the Coast Guard Reserve? Share with us in the comments! Thinking about looking for a new home because of a PCS move? Start your search with us!