Guidelines for Holiday Mailing Deadlines 2016
Posted by Gary Lundholm on Wednesday, October 26, 2016 at 2:59 PM
By Gary Lundholm / October 26, 2016
Comment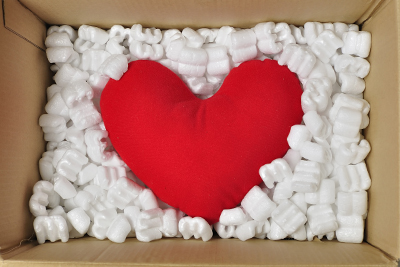 We haven't welcomed trick or treaters, and Thanksgiving seems so far away, but one thing that is going to sneak up on us is the holiday mailing deadlines for shipping packages and letters or cards to friends and loved ones overseas.
If you plan on sending holiday mail, the US Postal Service has some upcoming deadlines you need to know!
The quickest approaching deadline for guaranteed delivery overseas for anything going USPS Retail Ground is November 7, 2016. Priority Mail and First –Class Mail, letters, and cards have a deadline of December 2 or 9 depending on the APO/FPO/DPO ZIP. Lastly, Priority Mail Express Military Service is available until December 16 for some, but not all, ZIPs.
For more info about the delivery of holiday mail, please click the link below for the guidelines of the 2016 Holiday Season:
http://about.usps.com/news/national-releases/2016/pr16_080.htm
The USPS also offers a FREE Military Care Kit that includes frequently requested items like Priority Mail boxes, tape, address labels and customs forms. You can order the free kit to be delivered to you by calling 1-800-610-8734 from anywhere in the US. They have an easy to follow ordering guide located on the USPS FAQ page:
http://faq.usps.com/?articleId=220894
There are certain guidelines to follow when sending mail and packages to your service members overseas, so be sure to head over to this link for detailed information on packing, addressing, and shipping:
https://www.usps.com/ship/apo-fpo-dpo.htm
You've got plenty of time to get a holiday box in the mail, so it reaches it's intended service member. Do you have any unique ideas for celebrating with your loved ones who are serving across the world? Let us know! Comment below or tell us how you handle celebrating during separation by emailing [email protected].