Great Books For Kids About Deployment
Posted by PCSmoves Team on Tuesday, October 6, 2020 at 5:08 PM
By PCSmoves Team / October 6, 2020
Comment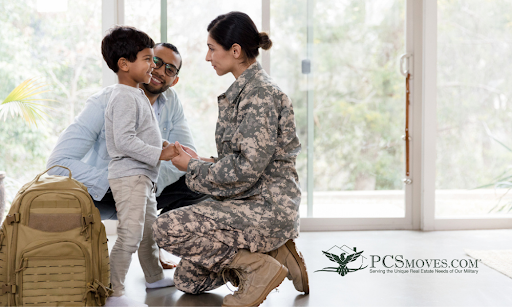 Military life is challenging for kids. Moves. School changes. Goodbyes. It's up to us to guide and coach them through the roller coaster of military life. One terrific way to help kids with something as huge as deployment is books. There are many books written especially for military kids. Here are some titles we recommend.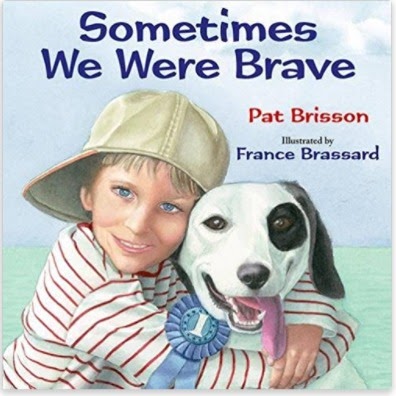 Sometimes We Are Brave | In this book we meet Jerome whose Mom is a Navy sailor and away at sea. When his Mom is home, Jerome loves to walk his dog, read books, and bake cookies. As his Mom leaves, she tells Jerome to "be brave". He doesn't feel brave. The book explains different ways that kids can be brave in their everyday lives. A Society of School Librarians International Honor Book.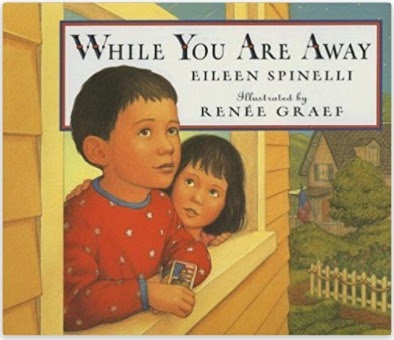 While You Are Away | This book is a thoughtful exploration of three different kids' perspectives and emotions while their Mom or Dad is deployed. The emotions are deep and real for kids yearning for more understanding of their own feelings.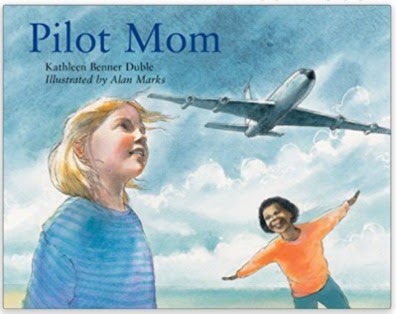 Pilot Mom | This book explores the separation anxiety that kids can experience before a parent deploys. Saying goodbye is a very difficult time for children. This book offers perspectives on what saying goodbye looks like in different military families. Hopefully it will bring up purposeful conversations in your home.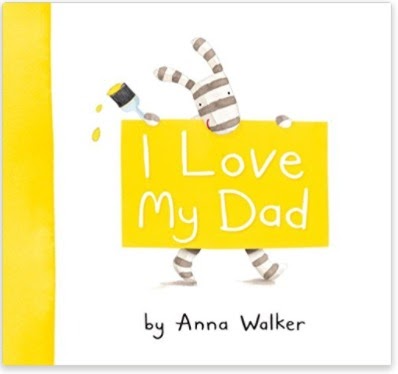 I Love My Dad | This book is super cute and is perfect for younger children. There is an 'I Love My Mom' version as well. Throughout this book, the main character Ollie gets to do different activities with his Dad. This makes it easier for kids to re-imagine all the things they love doing with their deployed parent and picture doing those things again when their parent returns.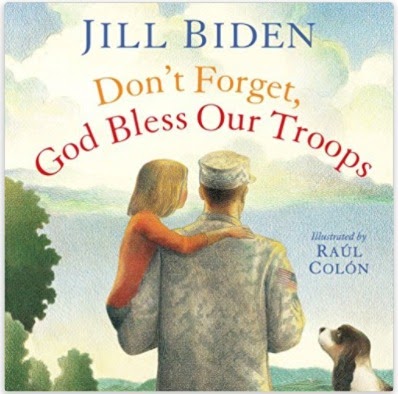 Don't Forget, God Bless Our Troops | This lovely book is written by Dr. Jill Biden. It explores a military child preparing to say goodbye to her Dad who is going to be deployed for a year. It touches on many typical aspects of deployment like sending care packages, talking to Dad on the computer, special support at school and in the community, and homecoming.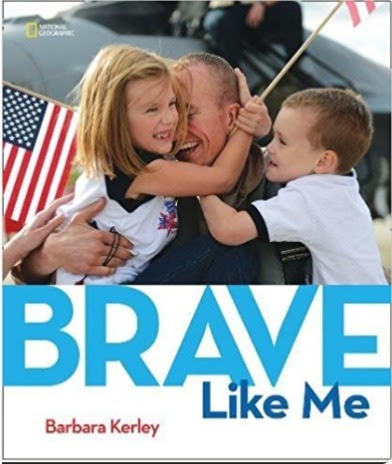 Brave Like Me | The book addresses the fears, worries, victories, and challenges that military kids experience. It also offers deployment resources for parents. The book uniquely features relatable photographs of actual service members and their kids.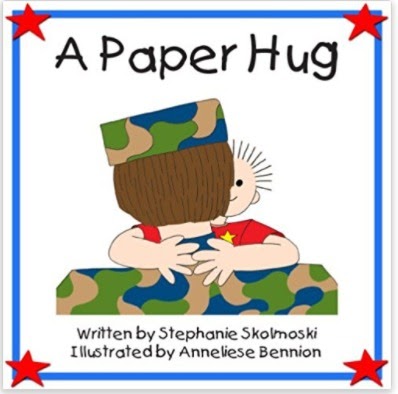 A Paper Hug | This book is about a little boy who decides that the best gift for his Dad who is deploying is a 'paper hug'. It offers a real and actionable activity that kids can do during deployment. This story is perfect to read right before you send off letters and care packages to a deployed parent.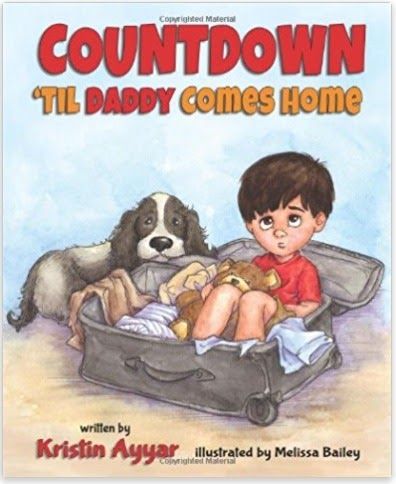 Countdown 'Til Daddy Comes Home | The book is not military specific, but focuses on a boy who is waiting for his Dad to return from a trip. It also comes in a 'Mommy' version, which is helpful.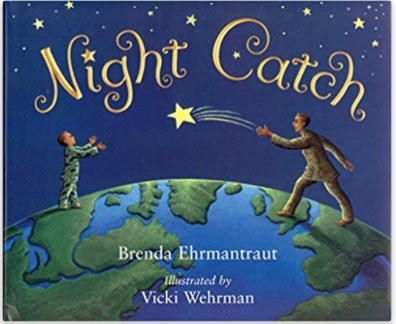 Night Catch | The book incorporates a very comforting storyline about a Soldier whose work takes him far away so he enlists the help of the North Star for a nightly game of catch with his son. This story allows military families to practice mindfulness -- keeping the parent in the mind of the child and the child in the mind of the parent.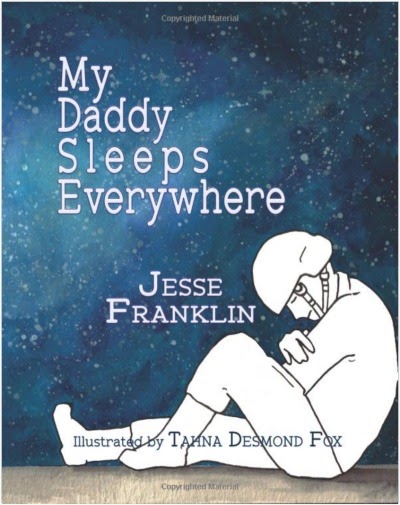 My Daddy Sleeps Everywhere | This book shows the many places Daddy sleeps while he is away including mountains, jungles, and the prairie. It allows for imagination. A key element is that even though Dad's sleeping arrangements change, one thing remains the same -- home is always on his mind.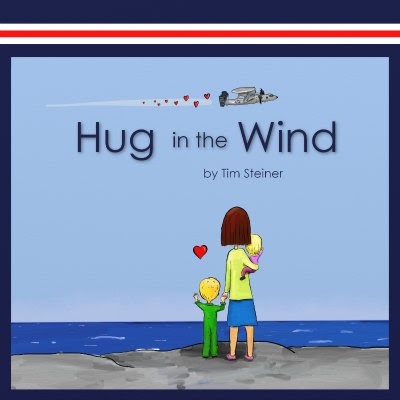 Hug In The Wind | This book was written and illustrated by a U.S. Navy pilot while on a deployment. The story details how a parent's hug can travel around the world and into a child's heart. The illustrations are beautiful and provide imagery that is easy for younger children to comprehend.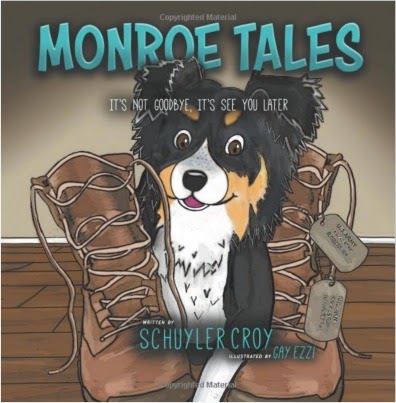 Monroe Tales: It's Not Goodbye, It's See You Later | This book is about a dog named Monroe whose owner goes away on deployment. Young readers can relate to Monroe's high-spirited adventures as he navigates the same struggles that children face when a family member is away for an extended time.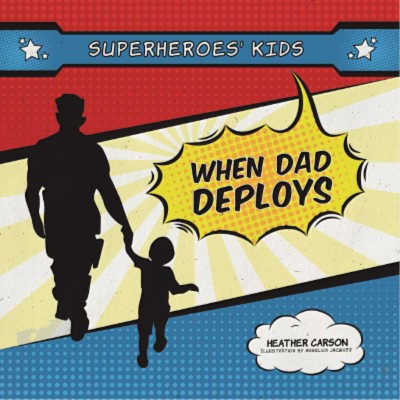 Superheroes' Kids: When Dad is Deployed | Our military are real-time superheroes, and this book tells the story of how being a superhero's kid comes with unique challenges. The main character Piper introduces your child to other military kids and invites them to be part of an extraordinary club.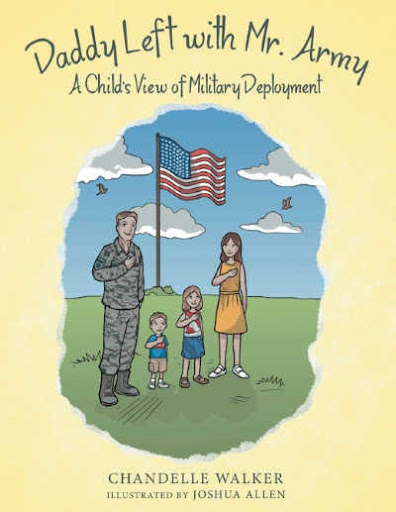 Daddy Left With Mr. Army | This book offers insights to help you to understand the emotions that your child may be feeling during a separation. It helps to open conversations about the time away. Through rhyme and illustrations, it shares the challenges of deployment and the joys of serving in the United States military.
Enhancing Your Reading Together | Don't be afraid to read the same book over and over again. Children feel comfort in knowing the story and may ask to hear it often. Repeat readings boost comprehension. Different aspects of the story will come alive as you read the book multiple times. Having the child read the story to you helps you understand their comprehension of the story. Even if they are younger and are not reading the words, they can look at the pictures and tell the story to you. Hold space for your reading time. This special time may lead to conversations and build connections between you and your child. Reading to your children during deployment is one of the most powerful things that you can do.

Operation We Are Here is a terrific military family resource and has a robust book list for you to access. If you have any additional books to suggest, please let us know in the comments below.