Gratitude from PCSmoves.com this Holiday Season!
Posted by Gary Lundholm on Wednesday, December 21, 2016 at 2:51 PM
By Gary Lundholm / December 21, 2016
Comment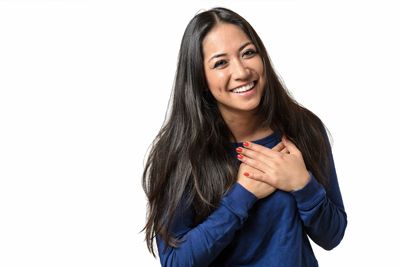 The holidays have officially arrived. This weekend will mark the start of Hanukkah and the observance of Christmas. This is such a magical time of year. The lights, the chaos, and the celebrations are everywhere.
For us at PCSmoves, we wanted to take this space on our blog to say thanks and express our gratitude to the military community. PCSmoves is veteran owned, and we are based in Hampton Roads, a huge military area. We strive to provide a network of real estate professionals to help military members find a home wherever their orders take them.
We are grateful beyond measure for every person and family that has reached out to us on our website to look at homes and connect with a real estate professional.
We are grateful for every agent across the country who has stepped up to help a service member find a home and who has shared their story about their military experience and what led them to real estate. People who served, spouses, and military kids make up a significant portion of those who work so hard for military families relocating.
We are grateful for all the military families across our nation. We are grateful for the service of active duty and reserve members, especially those who are away from their families this time of year to help keep all of us safe. We hope that those who are separated can find some joy in the coming days with an email, phone or video call.
We are grateful for those who gave all and the organizations that work with gold-star families and wounded service members to help them through the harder times.
We are thankful for the large community we are growing to help meet the challenges of PCSing, and we send you all the best wishes for a joyful holiday season!