Get Ready To Go Back To School
Posted by Gary Lundholm on Friday, August 25, 2017 at 4:31 PM
By Gary Lundholm / August 25, 2017
Comment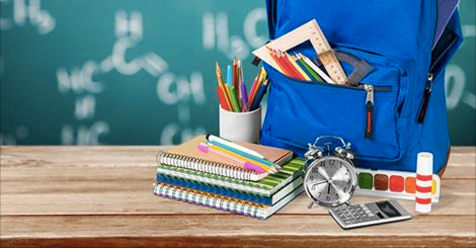 Public schools throughout the United States will soon reopen their doors. That means kids will be getting up off their couches while their parents happy dance.
But children in military families might actually face more first days at school, than their civilian counterparts, because their parents have to move because of new orders. Not every military parent can lessen their child's burden by waiting to move during the summer.
If your child is someone who is facing extra stress because of a new school and new classmates because of your PCS move, check out these organizations and the support they provide:
But no matter where your child is starting school at this year, they'll need supplies and probably some new clothes too. Many stores are expected to have back-to-school sales to help parents pick up all those needed items. Check out the links below to check out back to school sales.
We hope our teachers, parents and especially all our students have an awesome 2017/2018 school year!
What is your best back to school tip, for either kids or parents? Share with us in the comments! Thinking about buying your new home this summer? Start your search with us!