Emergency Prep and Management for the Military
Posted by Gary Lundholm on Wednesday, October 5, 2016 at 3:08 PM
By Gary Lundholm / October 5, 2016
Comment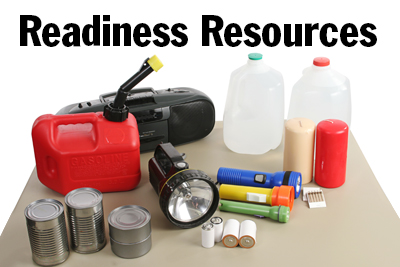 Facing the first big storm of the season, Hurricane Matthew is barreling through the islands south of the US and threatening the Atlantic Coast from Florida to Virginia. Ready.org is the FEMA and disaster relief information site many of us rely on, but there are also specific resources for each branch of the military.
The following links will direct you to your respective branch and serve as a resource for the specific information you will need as a member of that branch, including how to prepare, what you may need to do after an emergency, and the information for who to contact for questions or assistance.
Feel free to share this information with military friends, family, and neighbors to help spread the word on being prepared and staying safe!
Military Family Preparedness- covers all branches and links out to many resources
Navy: Ready Navy Website
Army: Ready Army Website
Marines: Ready Marine Corps Website
Air Force: Air Force Be Ready Emergency Preparedness Website
Coast Guard: Coast Guard Ready Website
Having a plan, knowing the procedures for your duty station, and being familiar with how you will receive communication is just as important as having a personal or family plan in place for an emergency situation. We're sending best wishes to all those who serve and their families who might find themselves in the path of this storm, and wishing those who are affected minimal damage and a quick clean up.
If you know of any other resources you would like to share with military families about emergency preparation, please leave us a comment or visit us on our PCSmoves FB page to comment or message us there! Stay safe!