Digital Community Spotlight: Military Family Appreciation Month
Posted by Gary Lundholm on Thursday, November 3, 2016 at 2:57 PM
By Gary Lundholm / November 3, 2016
Comment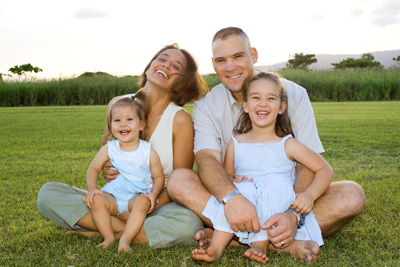 Every November, we take a month to appreciate those standing behind and supporting service members across our nation (and the world!)
We found these articles to read, share, and follow the advice they offer. From what you can do to make a military spouse feel appreciated, to a piece on being thankful to be a military spouse, there are some wonderful digital resources out there, and we've done this round-up in honor of Month of the Military Family.
1. Military.com: 4 Ways to Recognize Military Family Appreciation Month
Sometimes we don't always know what we can do to show a military family member how important they are, but this is a great starting point. With tips that apply to all sorts of friends and family members, you can't go wrong with this quick guide to giving back.
2. Army Wife Network: Care Packages Ideas for Military Spouse Appreciation
Who wouldn't love to receive a care package? While many military families focus considerable time on making sure their service member knows they are loved and missed, many times spouses can get lost in the mix of caregiving and day to day activities. Consider teaming up with friends to recognize a special friend who could use a little love. This post has excellent ideas for all types of care packages for spouses!
3. MilitaryBenefits.info: Adopt a Soldier for the Holidays
Read this post about reaching out to the local MWR office near you to see about hosting a soldier who is too far or can't afford to go home for the upcoming Thanksgiving holiday. Military and civilians alike can open their homes and hearts to those who serve and help them feel like part of a family on this special day.
4. SpouseBuzz: MilFam Appreciation: How Lucky I Am
This blog reminds us the love you have for your military family is a special one indeed. Sometimes being reminded of how lucky you are is a great way to feel the appreciation, so read this and give some love to your own military fam or those closest to you!
5. SpouseBuzz: Military Families are the Troopers
We couldn't resist another great piece from SpouseBuzz on the importance of military families and why we need to take this month to celebrate and support the "troopers" on the home front.
Come across anything in the Digital Community that you think MilFams should read? Share your favorite, funniest, and most touching by leaving a note in the comments!