Digital Community Spotlight: Making the Most of the Waiting Game
Posted by Gary Lundholm on Monday, June 20, 2016 at 3:41 PM
By Gary Lundholm / June 20, 2016
Comment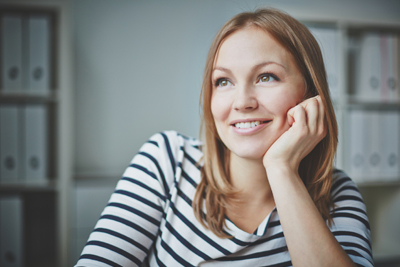 Earlier this month, Kristen Smith of the SpouseBuzz.com blog wrote an article entitled "This Is It, the PCS Pause." Kristen is a military wife and social media maven who has tackled a topic that anyone facing a relocation has dealt with, but with a dash of hope and some serious silver lining, both of which can be in short supply when you're playing the waiting game.
The "PCS Pause" is the time when you know orders are coming, but nothing is official, and you spend a lot of time chatting about what might be happening in the not too distant future.
Instead of focusing on the anxiety that this time can inspire in even the toughest and most resilient of military families, Kristen offers the solid advice to slow down and make the most of this time of waiting and wondering.
One of the most interesting points the author touches on is using the "PCS Pause" to reflect and evaluate your life. It is simple to lose sight of the importance of introspection when you are focused on the logistics of your next possible PCS, but in the space between wondering and knowing, there is no better time to take a look at the difference between how you are living and how you want to live.
Whether the "PCS Pause" produces new orders or the news that you are staying put, there is a perfect opportunity to reassess, reevaluate, and make some decisions about what is working and what is not. A move can prompt you to shift your focus to things that matter or open up new opportunities to explore. Perhaps you have some goals you want to achieve? The "pause" gives you the time to think and plan with the added benefit of shifting your focus away from the dreaded not knowing.
Wondering what else you can do to take advantage of the "PCS Pause" that all military families encounter? Make sure you check out Kristen Smith's article on SpouseBuzz by Military.com by clicking HERE.