Digital Community Spotlight: Great MilSpouse Resources
Posted by Gary Lundholm on Wednesday, August 17, 2016 at 3:27 PM
By Gary Lundholm / August 17, 2016
Comment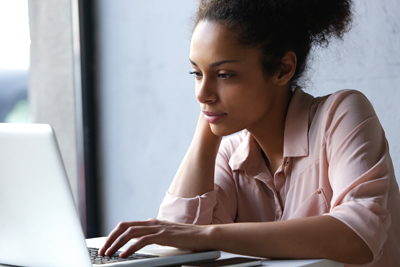 The community available online to military spouses is amazing. The amount of information, the personal stories, the great advice all serve as a reminder that no matter how big the military is or how far away you live, the military is a family that can lean on each other at all times. Check out our roundup this week of four of the best articles we found for MilSpouses. Feel free to explore the pages of these blogs for more tips, advice, and stories and if you are a dedicated reader of a great MilSpouse blog, please leave their info in the comments.
1. Military Spouses and Driver's Licenses
Kate Horrell, The Military Finance Coach, has rounded up a state-by-state guide to the age-old military question of changing your driver's license when you PCS. Originally written in 2015, she most recently updated it in May of this year. It provides not only a run down of what each state requires, but most states are linked to the relevant info on their state government sites. Great info no matter where your next PCS takes you!
http://www.katehorrell.com/military-spouses-and-drivers-licenses/
2. How to Determine if a DITY Move is Worth It
Elizabeth, a contributor to MilitaryWifeAndMom.com, recounts the good, bad, ugly, and possible money you can make doing a DITY move through her blog post. Great info with a perspective based on personal experience. If you are having the debate about how you are going to do your next PCS, check out her article!
http://www.themilitarywifeandmom.com/how-to-dity-move/
3. 13 Places Military Spouses Can Find Scholarships and Educational Assistance
MilitaryOneClick.com has a great roundup of bloggers. This article, from Bianca M. Strzalkowski, puts a spotlight on finding scholarships and other educational assistance if you are a military spouse. Starting with Branch Aid Societies, Bianca has rounded up links to help navigate the process. She also lists resources for spouse clubs, private organizations, and a few other resources to find what you need to pursue your educational dreams.
http://militaryoneclick.com/the-new-year-means-more-education-money-for-spouses/
4. The Military Spouse's Comprehensive Guide to the VA Mortgage
If your next PCS includes buying a home, read this article or bookmark it for when you're ready. Veterans United Home Loans provide quality content and solid information. They know what they're talking about with the VA Mortgage- it is their specialty. Take a look, find some advice on how to get the process started, and know you have pro's on your side if you need them!
https://www.veteransunited.com/spouse/the-military-spouses-ultimate-guide-to-the-va-mortgage/