Connecting Locally After a PCS
Posted by Gary Lundholm on Wednesday, October 19, 2016 at 3:04 PM
By Gary Lundholm / October 19, 2016
Comment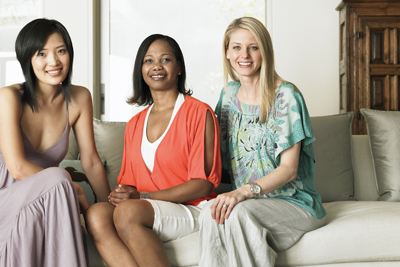 One of the harder parts of a PCS happens after all the boxes are unpacked. When you are no longer busy with all the details of the move, you come out from under your pile of boxes and emerge from the house and realize you've got to find some support, connections, and friends. Being new in town is a challenge, but the good part is you are not alone, and there are plenty of ways to find friends.
1. Facebook
Facebook is not a good substitute for real friends, but it is a great place to scope out what is happening around you and plug into the social calendar of your base or town.
2. Classes
If you are a military spouse interested in learning, enrolling for classes is an excellent way to meet new people. It doesn't have to be college- you can try anything new, preferably a group activity. Always wanted to swing dance or make pottery? Find classes around you and meet new folks with similar interests.
3. School
College classes or you getting involved with the school your kids attend are both positive ways to get out and get involved while bettering yourself. Learning and volunteering can help expose you to new faces and possible friends.
4. Place of Worship
No matter your religious or spiritual affiliation, there are unlimited opportunities to connect and give of your time at your chosen place of worship, which is always a great opportunity to align yourself with others.
5. Meet-Up Groups
Whether you are looking for play dates or a crowd to run with on Saturday mornings, there are meet-up groups available everywhere for almost any interest one might have. Take the things you love and allow them to connect with people you like!
6. Neighbors
Don't overlook the people all around you as possible support systems and friends. It can be hard to do, but if your neighbors haven't stopped by, take the initiative and say hello. Sometimes other families are busy with kids and commitments and may not have the time to help you out, but you'd be surprised the number of people who will open up with a simple hello.
How do you connect at a new duty station? Share your ideas with us in the comments section below!