Celebrating The Coast Guard Auxilliary's Birthday This Month
Posted by Gary Lundholm on Friday, June 16, 2017 at 11:53 PM
By Gary Lundholm / June 16, 2017
Comment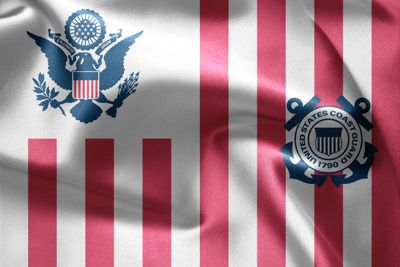 It's definitely birthday season! The Coast Guard Auxiliary is celebrating its 78th birthday next Friday, on June 23. Congress established the Auxiliary on June 23, 1939, as the United States Coast Guard (USCG) Reserve. It was re-designated as the United States Coast Guard Auxiliary on Feb. 19, 1941.
When the United States entered World War II, 50,000 Auxiliary members joined the war effort. Many of their private vessels were placed into service to protect our country.
As of 2015, there were approximately 32,000 members in the Auxiliary, serving in 1,000 units.
Collectively, the Auxiliary contributes over 4.5 million hours of service each year and has completed nearly 500,000 missions in service to support the USCG. Its primary mission responsibility is recreational boating safety. The Auxiliary exists to support all USCG missions, except roles that require "direct" law enforcement or military engagement.
Every year, Auxiliary members save approximately 500 lives, assist 15,000 distressed boaters, conduct over 150,000 safety examinations of recreational vessels, and provide boater safety instruction to over 500,000 students. In total, the Auxiliary saves taxpayers hundreds of millions of dollars each year.
Richard Swan, Public Affairs Officer of the Auxiliary, was a guest on The Housing Hour podcast in Tennessee on Thursday, June 1, to promote boating safety and to explain the role of the Auxiliary. If you've ever wondered about the work done by the Auxiliary, be sure to give it a listen.
As of 2016, there was a new boating safety education requirement in Virginia, home of PCSMoves.com. If you live there, have you taken the boater's safety course? Do you have your boater's education card? Auxiliary Flotilla 53 of Chesapeake is conducting the classes.
All personal watercraft operators, as well as all motorboat operators, of motorboats with a 10 hp or greater engine, regardless of age, must have completed the required safety education before operating a vessel. No person under the age of 14 may operate a personal watercraft. For more information on the course, contact Colleen O'Neil at 757-482-1931, or Ed Cart at 757-482-2942.
Do you know anyone in the Coast Guard or the Coast Guard Auxiliary? Share with us in the comments! Thinking about looking for a new home because of a PCS move? Start your search with us!