Celebrating Military Fathers!
Posted by PCSmoves Team on Wednesday, June 17, 2020 at 9:22 AM
By PCSmoves Team / June 17, 2020
Comment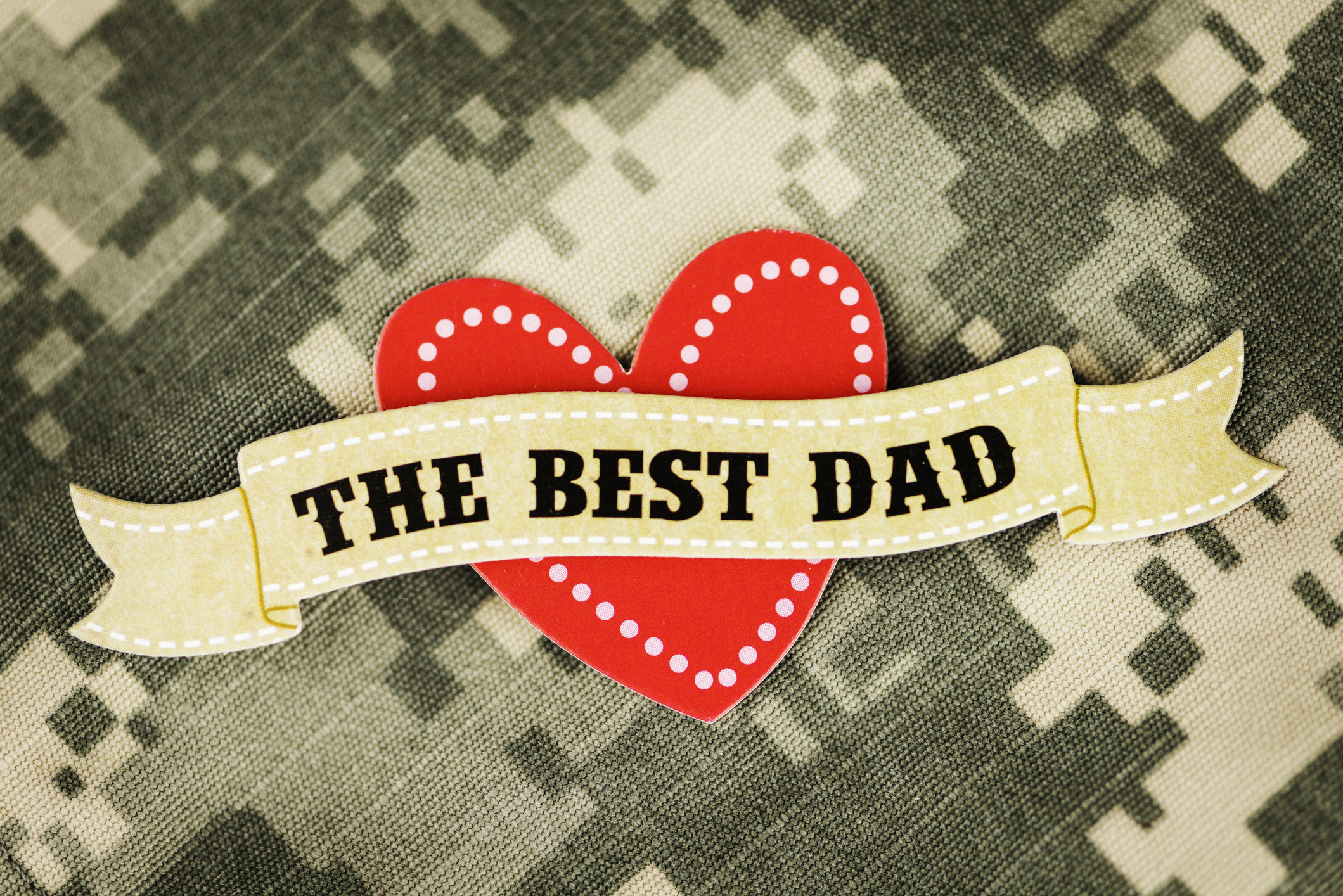 Father's Day is right around the corner, and it's the perfect time to let the dads in our life know how special and important they are to us. From having your very own unsolicited life coach, helping you through the troubles of growing up to the unforgettable, hysterical laughter produced by one of his bad jokes, there are countless reasons why we celebrate our fathers! Of course this year, Father's Day may be slightly different because of social distancing, but there are still ways to spend time with dad while staying safe.
We know dads deserve the best, but what do they really want? Here are some ideas for the military dad in your family, along with some ideas on how to make this day great without breaking the bank.
Serve up an all-star brunch
Start the day off with a delicious spread of brunch food. Whip up some of dad's favorite morning entrees and arrange everything neatly on a table with forks, knives, and any other utensils you may need. Don't forget the coffee and/or orange juice!
Get into nature
Summer is practically here and if you live in or nearby a city with beaches, state parks, or biking trails, Father's Day is the perfect reason to get up on your feet. Weather permitting, take on some outside activity with dad, he'll enjoy getting a change of scenery and having the opportunity to get out and about. Pack lunch for anyone who may be joining and even a gather couple of outdoor chairs to take if there's a nice spot to sit and relax, spend this time getting to catch up and enjoy the great outdoors.
Tee Time
Practically any dad would take the opportunity to go golfing at the drop of a hat. This year, make dad's wish come true by organizing a day at his favorite local golf course. If you want, you can even go the extra mile by prepping all of his gear so that he'll be ready to roll.
Interest-based gifts
Does dad love to do projects in or around the house? Or maybe he's really into cooking and has been eyeing some new grilling equipment for a while. Lowes and Home Depot offer a year-round military discount to active duty, retired, and veteran service members. Is dad into attractions or amusement parks? Check out this resource for a list of attractions that offer military discounts. Make sure to stay up to date with local guidelines to make sure businesses are open, many states are still in the early stages of re-opening due to COVID-19.
Food Delivery or a home-cooked meal
If you're not able to be with dad in real life, consider making him a nice home-cooked meal and arrange a contactless drop off! Here are some Father's Day inspired recipes that may help! Alternatively, you can even arrange a dinner delivery from one of his favorite restaurants to his front door. Make sure to include a card or note with a nice Father's Day message, sometimes all dad wants is to hear from you - and he'll be glad he did!
The best gift of all is being able to spend time with the father figure(s) who have helped shape us into who we are today. No matter what you end up doing, dad will love getting to create memories with some of his favorite people.
Let us know how you're making Father's Day special this year, comment below! Thinking about buying your new home this summer? Start your search with us!