Celebrating Memorial Day Throughout Hampton Roads
Posted by Gary Lundholm on Friday, May 26, 2017 at 12:04 AM
By Gary Lundholm / May 26, 2017
Comment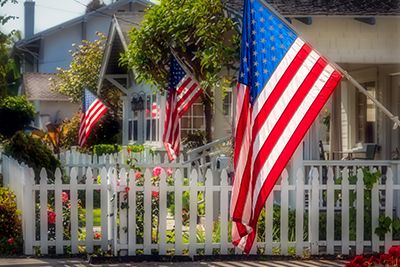 Monday, May 29 is Memorial Day, a federal holiday for remembering the people who died while serving in our country's Armed Forces. It originated as Decoration Day, after the Civil War, in 1868.
While it does have austere beginnings, Memorial Day also marks the unofficial start of the summer season. And with that, come backyard barbecues and family gatherings!
In Hampton Roads, VA, home of PCSMoves.com, there are a variety of events taking place to celebrate our troops, as well as to enjoy the three-day weekend. The following are some events scheduled for this weekend.
Williamsburg
Thursday, May 25-Monday, May 29
Williamsburg KOA Campground
Start your summer with a bang and experience the magic of camping with your family. Watch a movie under the stars, participate in the bike parade, tie-dye a shirt, enjoy heaping stacks of pancakes at their charity breakfast, and satisfy your sweet tooth with an ice cream.
Yorktown
Monday, May 29 from 12-1 PM
Memorial Day Ceremony at York Hall, 301 Main Street
Historical re-enactors and guest speakers will post colors and place flowers.
Newport News
Monday, May 29 at 11 AM
Celebration at Victory Arch, at West Avenue and 25th Street
After the ceremony, the public is invited learn about America's rich military heritage at the Virginia War Museum. Visit the museum on Memorial Day and receive $1 off the admission price.
Monday, May 29 at 7:30 PM
Memorial Day TRADOC Band performance, at City Center at Oyster Point
Honor and remember those who served, with this beloved annual tradition, with the U.S. Army Training & Doctrine Command Band. Bring a blanket or lawn chair. This event is free and open to the public.
Hampton
Friday, May 26 at 7 PM
Freedom concert at Continental Park at Fort Monroe, with local choirs, musicians and dancers. This event is free and open to the public.
Saturday, May 27 at 11 AM and 2 PM
Take a living history tour of Fort Monroe, along with other family activities. This event is free and open to the public.
Sunday, May 28 at 7:30 PM
A ceremony at Cannon Park at Fort Monroe will note the historical significance of the May 1851 Contraband Decision that helped establish Hampton as a safe haven for slaves. This event is free and open to the public.
Portsmouth
Monday, May 29 at 10 AM
Annual Memorial Day Parade, at High Street and Peninsula Avenue
A Portsmouth tradition since 1884, this annual parade salutes the service and sacrifices of the men and women of the United States Armed Forces. Enjoy floats, marching bands and lots of excitement.
Norfolk
Saturday, May 27
Bam Bam's Spring Jam at 10 AM, and Community Cookout/Carnival at Town Point Park at 12 PM
Come to this free event, hosted by hometown hero, Kam Chancellor of the Seattle Seahawks. Enjoy a mixture of carnival rides, games and activities for the whole family. Attendees 17 and under can enjoy a complimentary cookout-style lunch. Parents and adults can purchase meal vouchers for themselves.
Saturday, May 27 at 7 PM
Bam Bam's Spring Jam Celebrity Basketball Game, at the Ted Constant Convocation Center
Come see Kam Chancellor, members of the Legion of Boom, NBA and NFL stars, performing artists, and local celebrities play basketball. Join the excitement and help raise money for The Kam Cares Foundation. Tickets can be purchased online.
Virginia Beach
Monday, May 29 from 12-1 PM
Tidewater Veterans Memorial Day Ceremony, at 1000 19th Street
Anyone that would like to place an American flag, provided, around the base of the memorial is encouraged to arrive before the ceremony. The flags will remain in place for one week.
Monday, May 29 at sunrise
Memorial Day Sunrise Run To Honor, at Neptune's Park
The Hampton Roads Chapter of the U.S. Naval Academy Alumni Association will have a moment of silence at sunrise and then have a run/walk down the Virginia Beach Boardwalk towards Rudee Inlet, and back. This will be a 4.2-mile round trip.
Chesapeake
Monday, May 29 at 10 AM
Memorial Day Ceremony at City Hall, on Cedar Road
This year's ceremony will include remarks by Dr. Alan P. Krasnoff, Mayor, and the placing of plaques honoring veterans and the laying of wreaths to honor the fallen. The Deep Creek Ruritans will host a picnic following the ceremony.
Suffolk
Saturday, May 27 from 12-3 PM
Memorial Day Picnic at the Chuckatuck Library
Spend some time at the Chuckatuck Library and enjoy outdoor games, patriotic crafts for kids and music. Bring your lunch to picnic on the lawn.
What are your plans for Memorial Day weekend? Share with us in the comments! Thinking about looking for a new home because of a PCS move? Start your search with us!