Care Package Ideas for Deployed Family Members
Posted by PCSmoves Team on Thursday, February 16, 2023 at 10:35:31 AM
By PCSmoves Team / February 16, 2023
Comment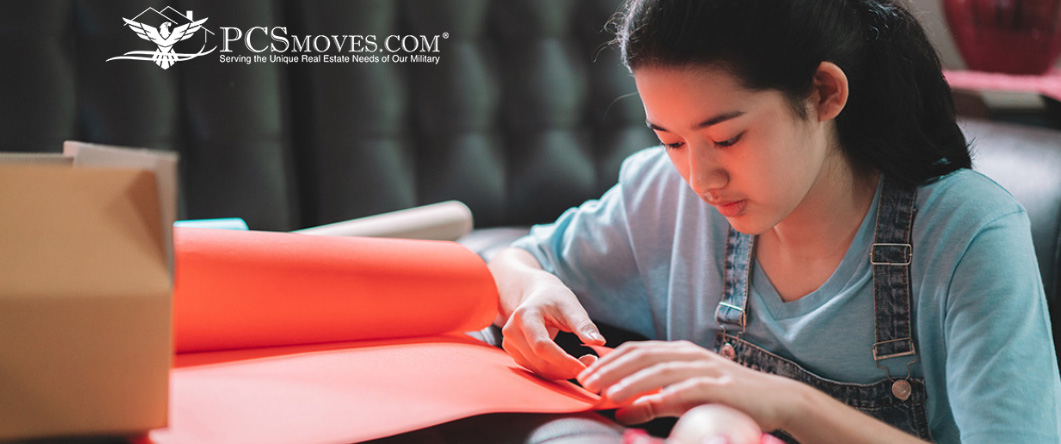 When a loved one is deployed in the military, it can be especially challenging to show your support and let them know you are thinking of them. A great way to provide comfort and reminders of home during a deployment is by sending a care package. Care packages can be a lifeline for a deployed service member and can help them feel connected to their loved ones back home. Here are some care package ideas for military deployments that are sure to bring a smile to your loved one's face.
Snacks and Treats
Snacks and treats are a great way to remind your loved one of home. Consider sending their favorite snacks or a mix of sweet and savory treats. You can include items like beef jerky, energy bars, nuts, and dried fruit. Just be sure to check the shipping restrictions for any items that may not be allowed in the deployed location.
Personal Care Items
Personal care items are a practical and thoughtful gift that can help a deployed service member stay healthy and comfortable. You can include items like shampoo, conditioner, body wash, lotion, deodorant, toothbrushes, and toothpaste. You can also add in a few extra treats like razors, shaving cream, or a favorite brand of soap. These items may not be readily available in the deployed location, so they will be greatly appreciated.
Photos and Letters
Being away from loved ones is one of the toughest aspects of a military deployment. Sending photos and letters is a great way to help your loved one feel connected to home. You can include pictures of family members, friends, and pets. You can also write letters to your loved one and include them in the care package. Encourage other friends and family members to write letters as well to create a bundle of love and support. Included with letters and packages (where possible) are email and other communication from home. Being there for them with positivity and encouragement is likely the best care package possible.
Comfort Items
Deployments can be extremely stressful, and sometimes it's the little things that make all the difference. Consider sending comfort items like a cozy blanket, a soft pillow, or a warm scarf. You can also include items like a stress ball or a small plush toy to help your loved one relax and destress. These small items can make a big difference in helping the deployed service member feel more comfortable and relaxed.
Entertainment
Deployments can be long, and it's important to have ways to pass the time. Consider sending entertainment items like a deck of cards, a puzzle book, or a book by their favorite author. You can also include a subscription to a streaming service like Netflix or Hulu or a few new movies to watch. (This is probably something to ask them about in advance. They can tell you what is available where they are.) These items can help the service member relax and take their mind off the stresses of deployment.
Personalized Items
Personalized items are a great way to remind your loved one of home and let them know you're thinking of them. You can include items like a customized photo album or a personalized keychain with a special message or inside joke. You can also send a customized mug or a t-shirt with a special message or design. These type of gifts do not have to cost much, but often they mean the world as your loved one knows that they come uniquely from you.
Seasonal Items
If your loved one is deployed during a specific holiday or season, consider sending items that will help them celebrate. You can include items like a small Christmas tree and decorations for Christmas, flags and decorations for the Fourth of July, or Halloween-themed care packages for Halloween. For those that are fans of a college or professional sports fans, memorabilia or mementos from their favorite team can be a great boost.
Care packages are a great way to show your support and love for a loved one who is deployed in the military. Whatever you choose to include, remember that the most important thing is letting your loved one know that they're in your thoughts and that you're there for them, no matter where they are in the world.