Budget Friendly Decorating
Posted by PCSmoves Team on Wednesday, May 27, 2020 at 9:46 AM
By PCSmoves Team / May 27, 2020
Comment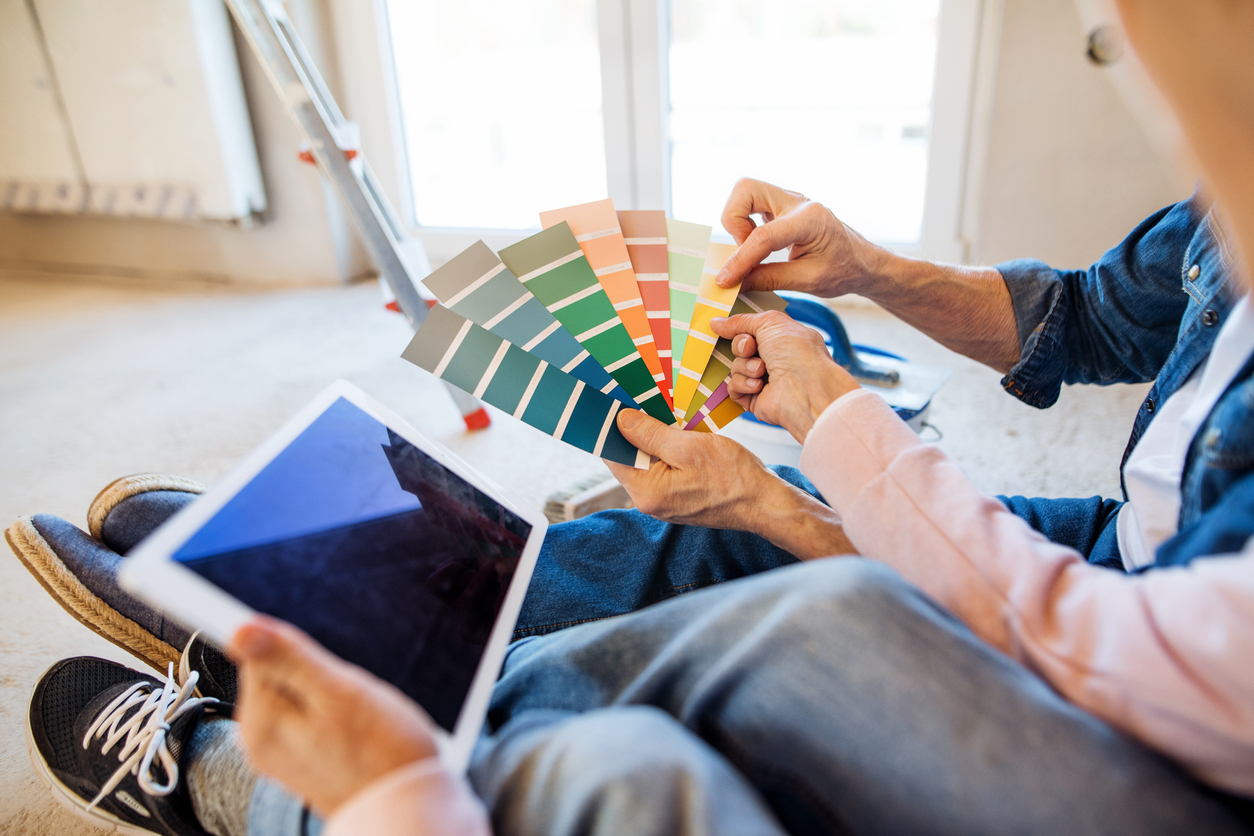 Making the most of a completely new living space can seem like a daunting task. Especially after you and your family have relocated to a new city, state, or even country (welcome to military life)! Luckily, there are ways you can successfully decorate your new home without breaking the bank. With this guide, we'll show you the first five essential steps to figuring out how to decorate the new place to make it truly feel like home.
Proper storage is key
While staying organized may seem like a pretty easy task, clutter can quickly build up, especially during the early stages of setting up your home. Part of having an easy traffic flow through your home is having a place for all items that don't necessarily need to be out in plain sight. Before moving the bulk of your furniture into your common areas or bedrooms, take inventory of the opportunities you have to save space. For example, designate a closet or storage area for small blankets, reading materials, or board games nearby your common area or living room. You could also use an ottoman with a hollow compartment to store clothes, shoes or similar items in a bedroom.
DIY upgrades
Decorating your new house doesn't really require you to purchase a bunch of new items. Instead of shopping for brand new furniture or decor, take a DIY approach and upgrade what you already have! Reupholster dining room chairs or paint an accent wall with a color that pairs well with your decor. You can also give a paint refresh to bland kitchen cabinets and even replace hardware around your home for an overall more updated look. Replacing pieces like door knobs and outlet covers can make your home feel cleaner and more inviting without a large price tag.
Define your style
Creating unity across your home is important if you want everything to easily flow from one room to another. Allow yourself time to figure out what general theme you're going for when decorating. It won't make much sense if your common areas are contemporary but the bedrooms are very modern. Evaluate the goals you have for your home and the overall feeling you want your home to have.
Color coordinate
Fact: everything in your home doesn't have to completely match. What can really tie everything together is the use of colors in the same family i.e. pastels, neutrals, warm colors, etc. throughout your space. This can be done through pops of color across different rooms in your home, for example, use accent pillows in your living room to brighten up your space, incorporate similar colors into nearby paintings to highlight your wall space.
Stick to your budget
No matter how excited you may feel about adding a new piece of furniture to your home, it's likely that these feelings may fade over time. Really think about the functionality of what you want and weigh the options of keeping what you currently have for just a little bit longer. As you grow into your new home, you'll get a better idea of what you and your family really need. Stick to necessary items that you've incorporated into your budget and save the slurping for later down the line.
The process of decorating your new home can have its challenges but can offer the most rewarding feeling when completed. There's something about using your own labor and ingenuity to get the job done that makes you feel more accomplished! Your new home will reflect you and your family's style, work and effort you've put into creating your own unique space.
Have any "on a budget" decorating tips that have helped you and your family? Let us know in the comments below!