Be prepared for the cost of moving with pets
Posted by PCSmoves Team on Wednesday, August 12, 2020 at 7:42 AM
By PCSmoves Team / August 12, 2020
Comment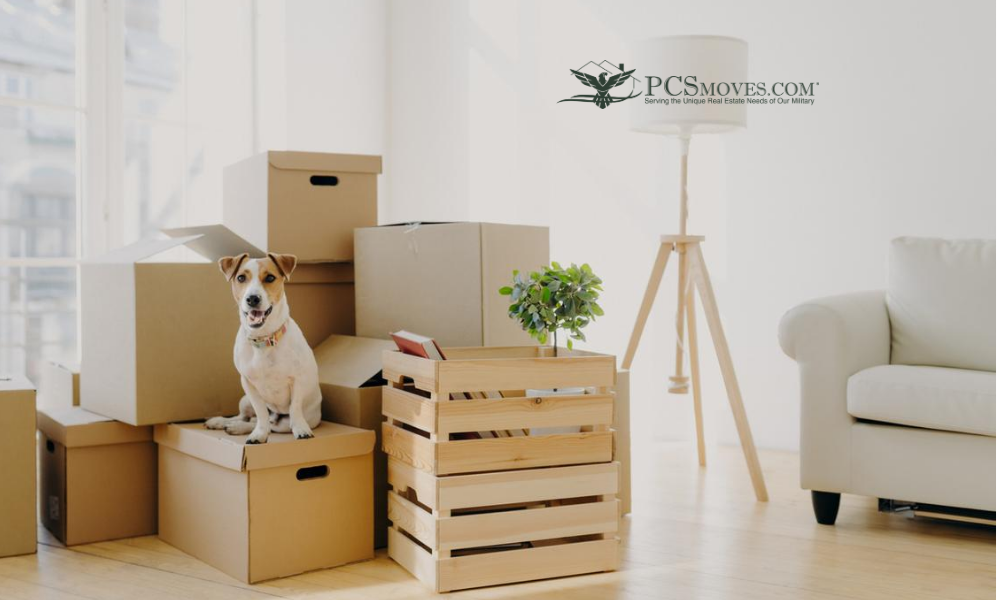 Many military families are surprised by the cost of moving with pets. The military does not pay or reimburse costs associated with the price of PCSing with pets. This can lead to high amounts of re-homing requests around military installations. Most families plan to bring their pets with them to their new home, and with pre-planning and preparation you can have a smooth move with your pets.
HIDDEN COSTS | You may assume that the fees for moving your pet are covered because the military covers most moving expenses. Don't! Pet moving fees must be paid out of pocket. Begin your research early so you won't be surprised closer to moving day. Along with fees, there are many rules and regulations when bringing pets to foreign countries. Check for current regulations regarding immunizations required for pets prior to moving overseas. Sometimes the timing of the vaccinations is critical.
Some good news for military families is that The Society For The Prevention of Cruelty to Animals (SPCA) has started Operation Military Pets to assist with the cost of moving pets. If your estimated pet expenses will be over $750, you qualify for a grant from the SPCA. The funds can be used to move pets both domestically or overseas, including Hawaii, Puerto Rico, and Guam. You can apply when you are within three months of your moving date, and you can re-apply once every three years.
AIRFARE & FREIGHT CHARGES | If your PCS orders are overseas, or to Alaska or Hawaii, it is possible to send your pet on the airlines as cargo. Cargo space is limited, so depending on the size of your pet and the time of year, advance reservations should be made. Tickets are expensive, some families are reporting over $1,000 to ship a pet as cargo. Try to grab a free spot for them on the Space Available Military Flights that fly from the United States to overseas bases. These spots are limited and first come, first served, so try to make your reservations early.
QUARANTINES | Even before the COVID19 pandemic, pets have been required to quarantine before entering some states or countries. This is done to reduce the risk of an animal bringing diseases into a new country. Most locations now require some form of quarantine for both people and animals moving overseas. Check with your veterinarian or overseas sponsor to get details. Quarantine locations are often near the major airport where your pet first arrives, which may not be near your base. Most quarantines are 1-2 weeks in duration and you will be responsible for kennel fees during that time. Some mandatory quarantine fees can be reimbursed through DOD, see details here.
ADDITIONAL PET TRANSPORT RESOURCES | There are pet transport companies that can handle all the details of shipping your pet including required quarantine and immunization paperwork, travel arrangements, documents, and pick-up/delivery to and from the airport. Make sure your provider is screened through the International Pet and Travel Association (IPATA).
There are several companies and nonprofit organizations working to alleviate the hardship of moves on military families wishing to keep their furry family members. Here are a few:

Dogs on Deployment has a program to cover 80% of pet transport costs for military members E-6 and below (some requirements apply).

American Airlines offers 50% off pet transport costs for military members.

Operation Here We Are is a resource for current pet relocation grants and assistance for military families.

Operation Roger is a nonprofit organization of local and long-haul truck drivers who will volunteer their time to transport pets in need.

Pilots N Paws is a nonprofit organization that will connect volunteer pilots and plane owners willing to assist with animal transportation.

ALTERNATIVE TRAVEL | Consider traveling by train if possible. Amtrak now allows smaller animals to be transported for only $25 per travel segment when the animal is traveling with you. Travel segments can be up to seven hours. There are some breed and weight restrictions.

Moving with pets can be expensive, don't get caught by surprise during your PCS move. With proper pre-planning and potential assistance from various sources, you will have the funds you need to bring your pets with you to your next duty station.