Anything but Pumpkin Pie? Try these Unique Thanksgiving Desserts
Posted by PCSmoves Team on Friday, November 20, 2020 at 11:11 AM
By PCSmoves Team / November 20, 2020
Comment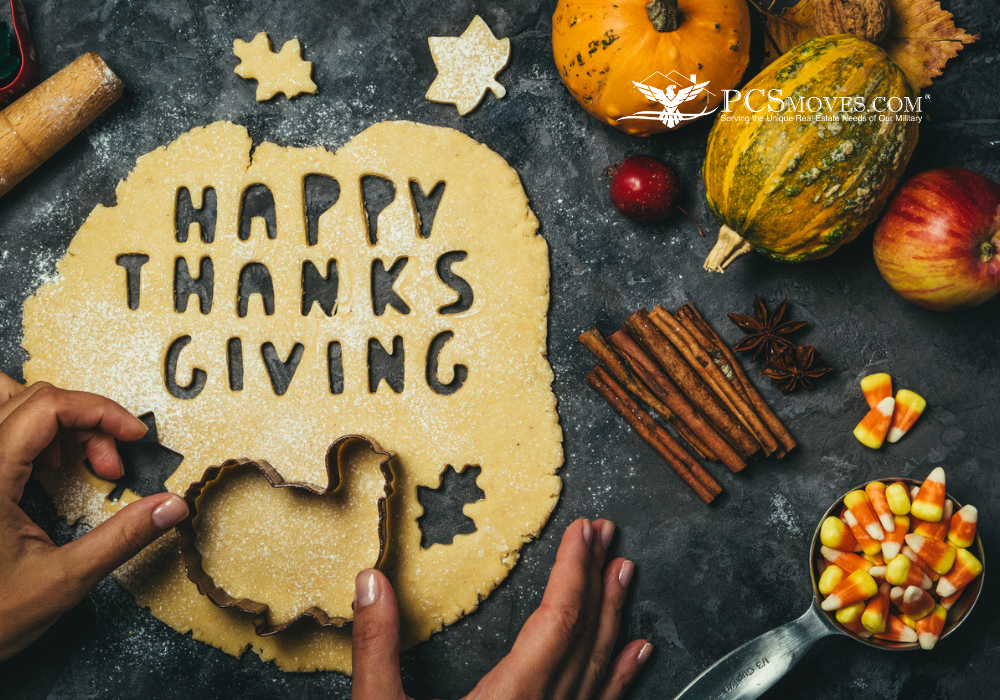 Anything But Pumpkin Pie?
Try These Unique Thanksgiving Desserts.
Does it seem like the entire world loves pumpkin pie, but you are just not a fan? Well, thanks to Martha Stewart, we have compiled some terrific alternatives to consider for your Thanksgiving dessert table this year. As you can see, pie is far from your only Thanksgiving dessert option. You will also notice that other Autumn flavor favorites like pears and apples play major roles in many of these recipes.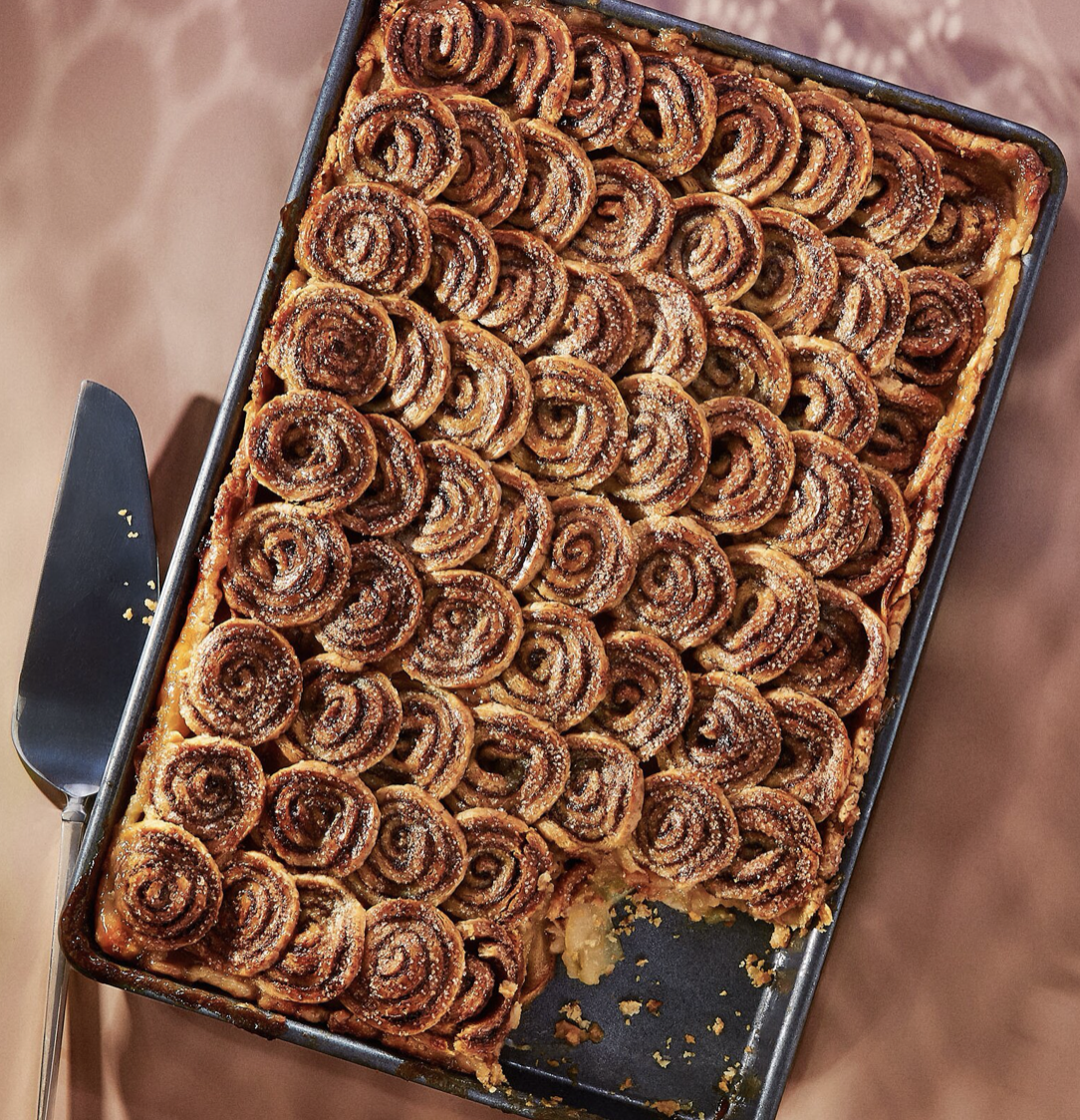 Cinnamon-Swirl Apple Slab Pie
This recipe is a beautiful, cinnamon-scented twist on traditional apple pie. It is a stunner. The homemade pie dough forms both your base crust and your topping. Swirly rounds of sweet cinnamon butter are shingled on top of apples and baked until golden brown -- magic!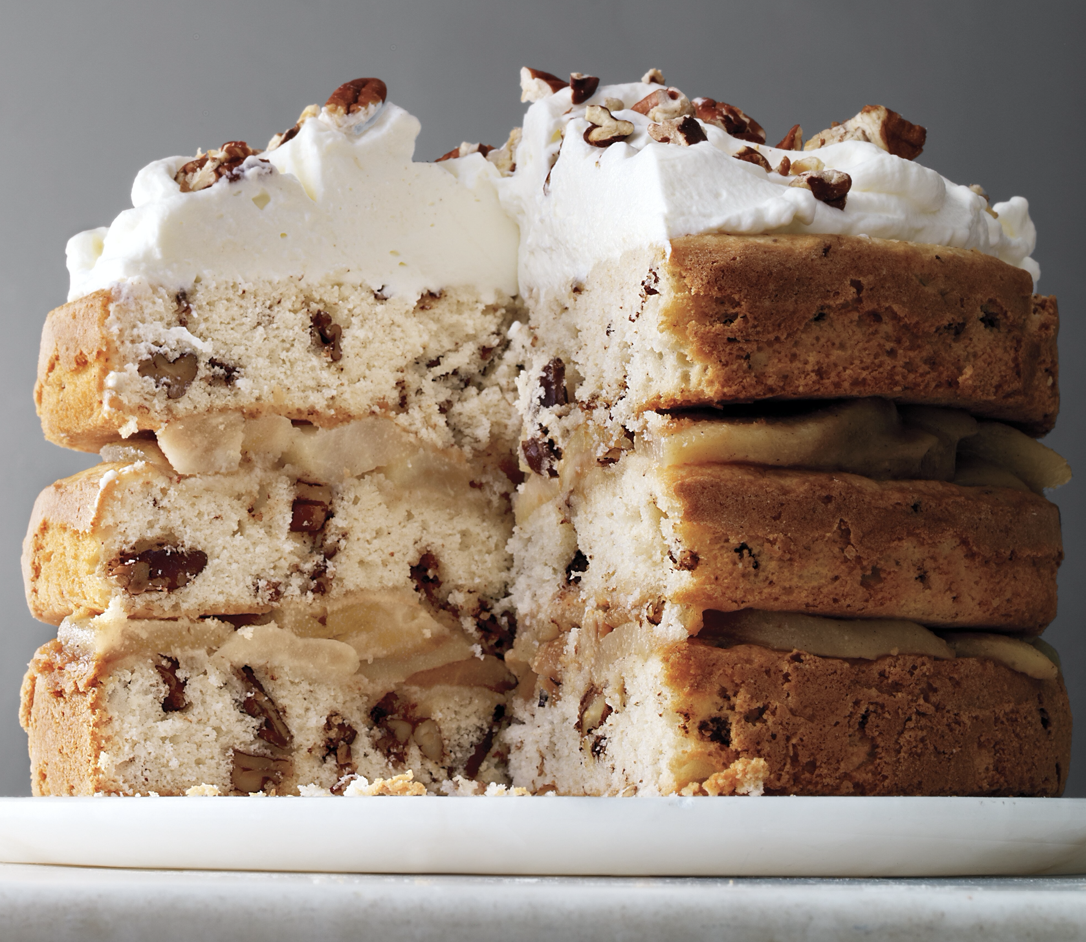 Three-tiered Candied-pecan Cake With Browned-Butter Pears
The cake for this recipe can be made in advance, but try to make the filling later so it is warm and syrupy! If you make it all ahead, it can stay in your refrigerator for up to three day, just add the whipped cream before unveiling it.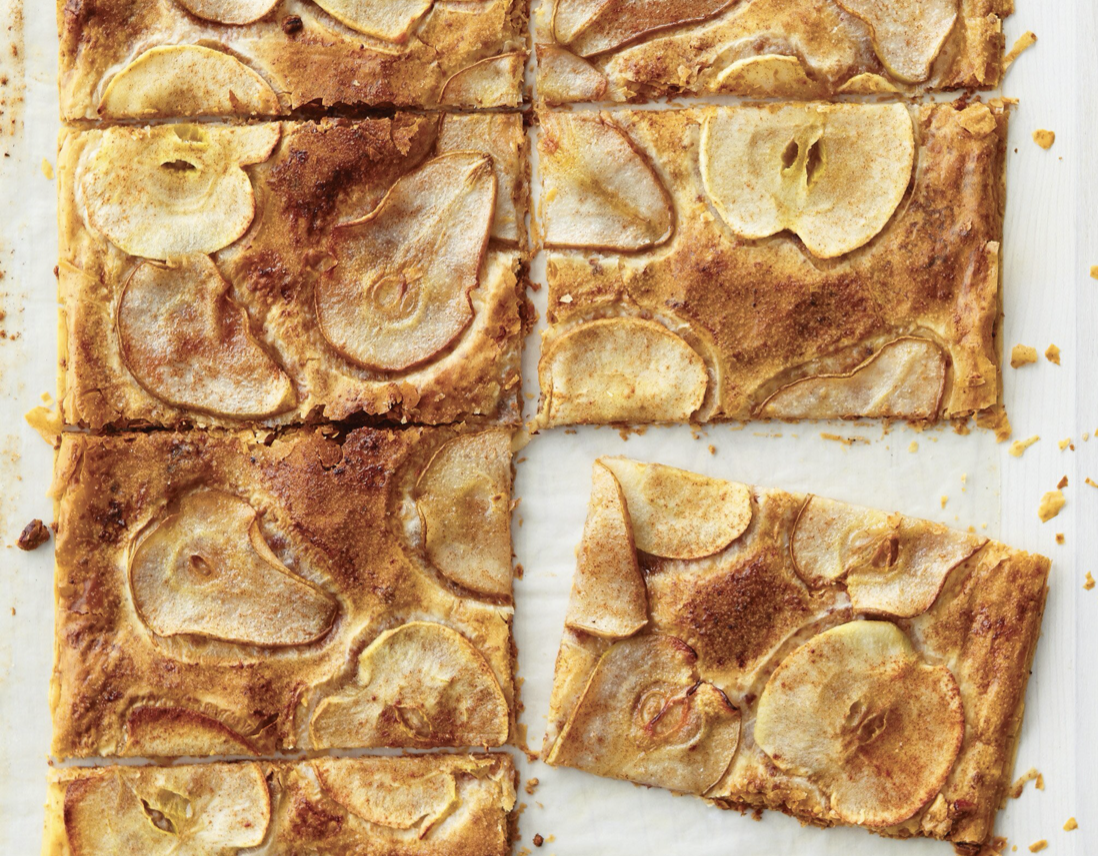 Pear & Apple Phyllo Crisp
This recipe features chopped pecans and cinnamon-spiced breadcrumbs placed between the layers of phyllo dough for a crunchy crust. This tart is elegant and easy to make, as it has no filling, just simple slices of apple and pear.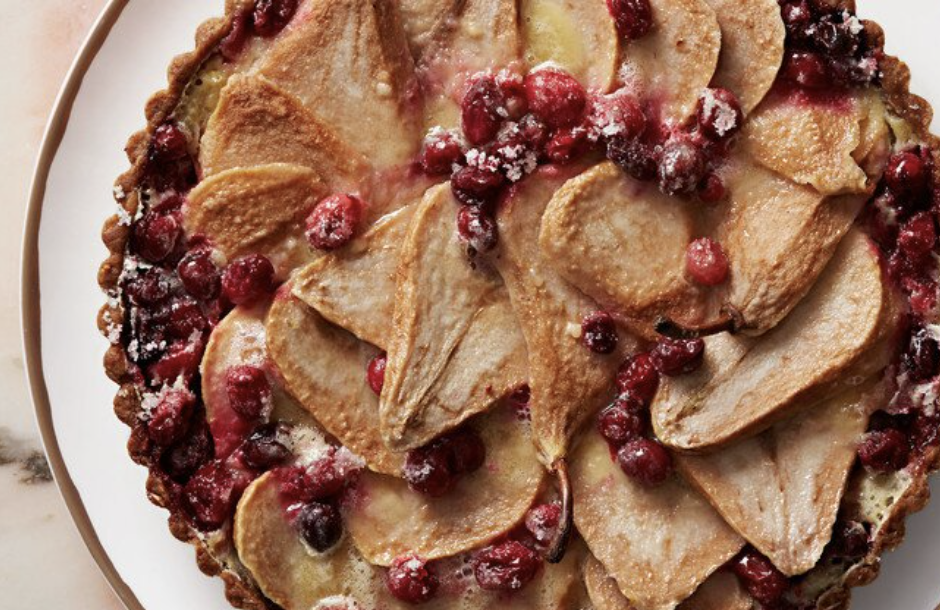 Pear-Cranberry Tart
No pumpkin, apples or pecans in sight for this unique recipe. This magical tart features sliced pears, and sugar-coated cranberries. The crust can be easily pressed into the tart pan, avoiding rolling and flouring. We say it's a win-win!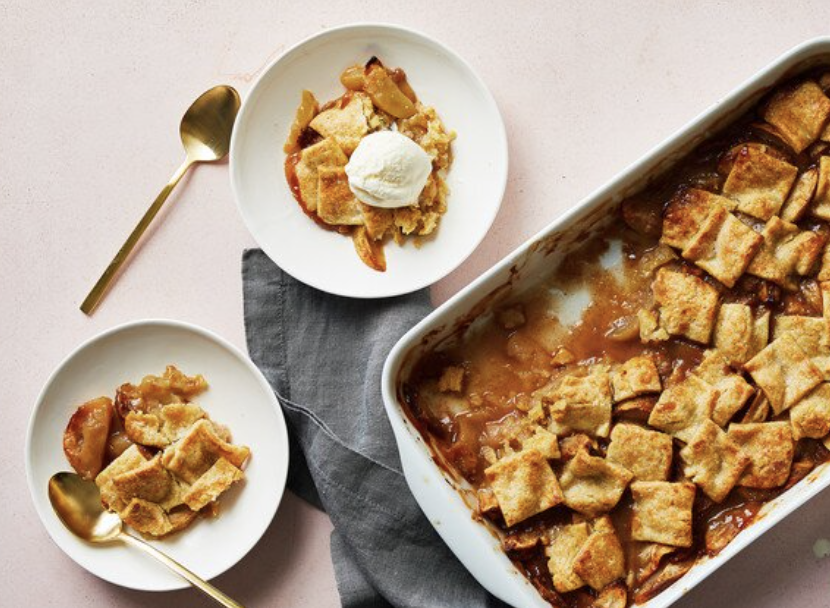 Apple Pandowdy
This is a recipe for a classic 19th century American dessert with a funny name. 'Dowdied' up means cutting the dough into pieces vs. being left whole. The dessert is a cross between cobbler and pie, and is super easy to make.
Cranberry Curd & Citrus Pavlova
This is a show stopping dessert recipe. The tart cranberry-orange curd offsets the sweet and crispy meringue shell. It offers beautiful sunset colors for an Autumn day. Serve it with whipped cream and segments of citrus.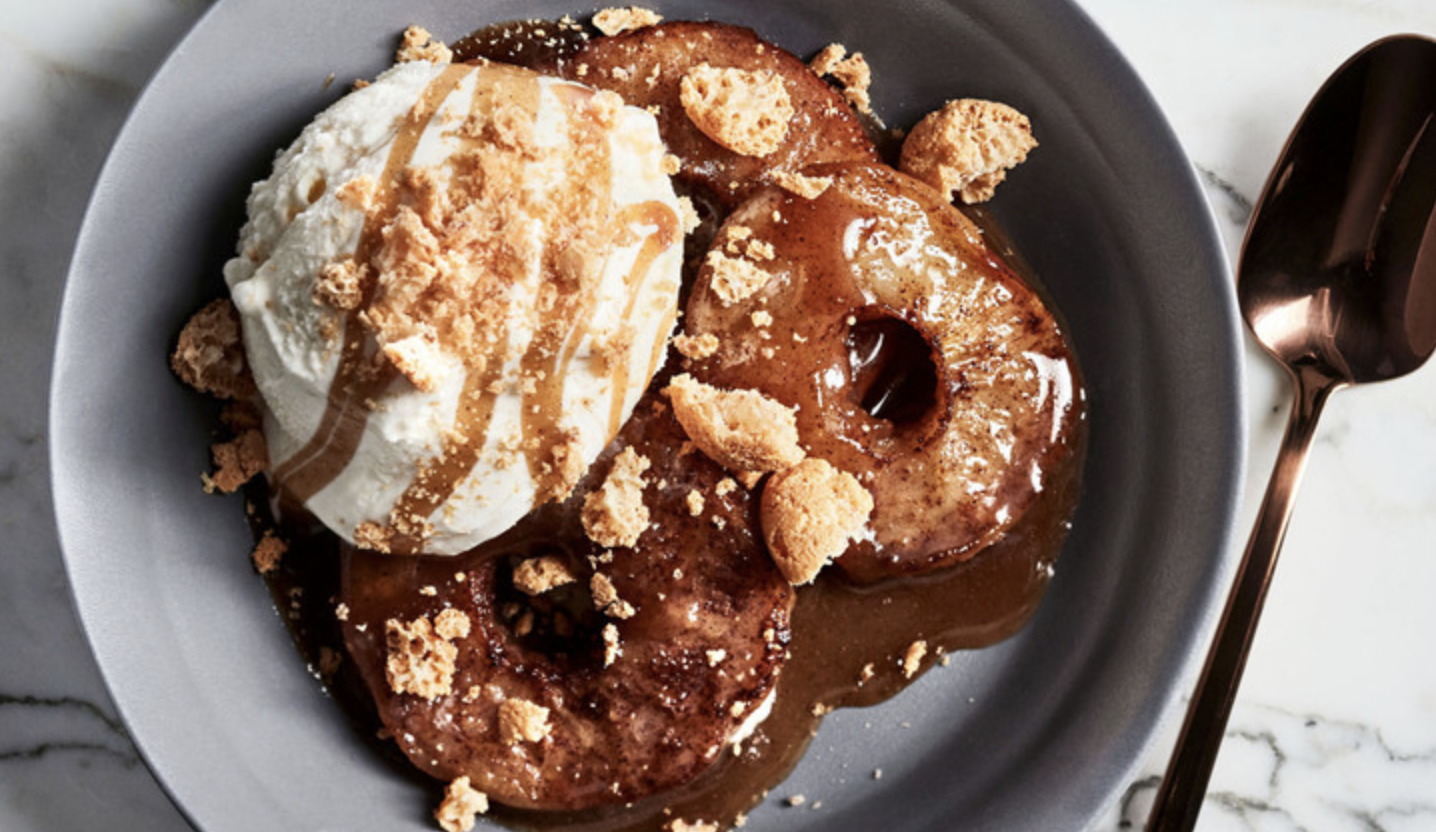 Apple Sundaes With Caramel Cider Sauce

Ice cream sundaes on Thanksgiving? Well, with caramelized apples and a cider-based sauce, we say 'yes please'. This recipe is a sophisticated version of the sundae dessert. The fruit is baked with ginger, sugar, butter, and cinnamon for a soft and spicy finish. Top with amaretto cookies!
Let us know if you try any of these recipes in the comments below, or if you have a unique recipe to share. And, Happy Thanksgiving from PCSMoves.com.