Affordable Autumn Decor Ideas
Posted by PCSmoves Team on Friday, September 25, 2020 at 5:52 AM
By PCSmoves Team / September 25, 2020
Comment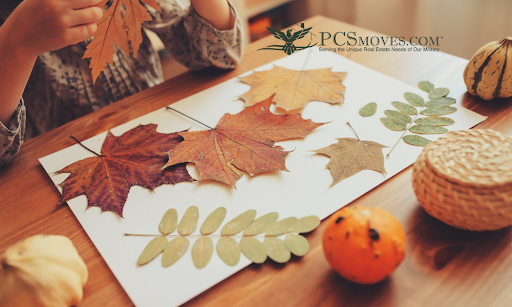 Affordable Autumn Decor Ideas
Autumn is a time of bounty. It is also a time where inexpensive items are all around our natural world. Our ideas use many 'found' leaves and natural objects. We hope you enjoy these idea starters and let your creativity flow.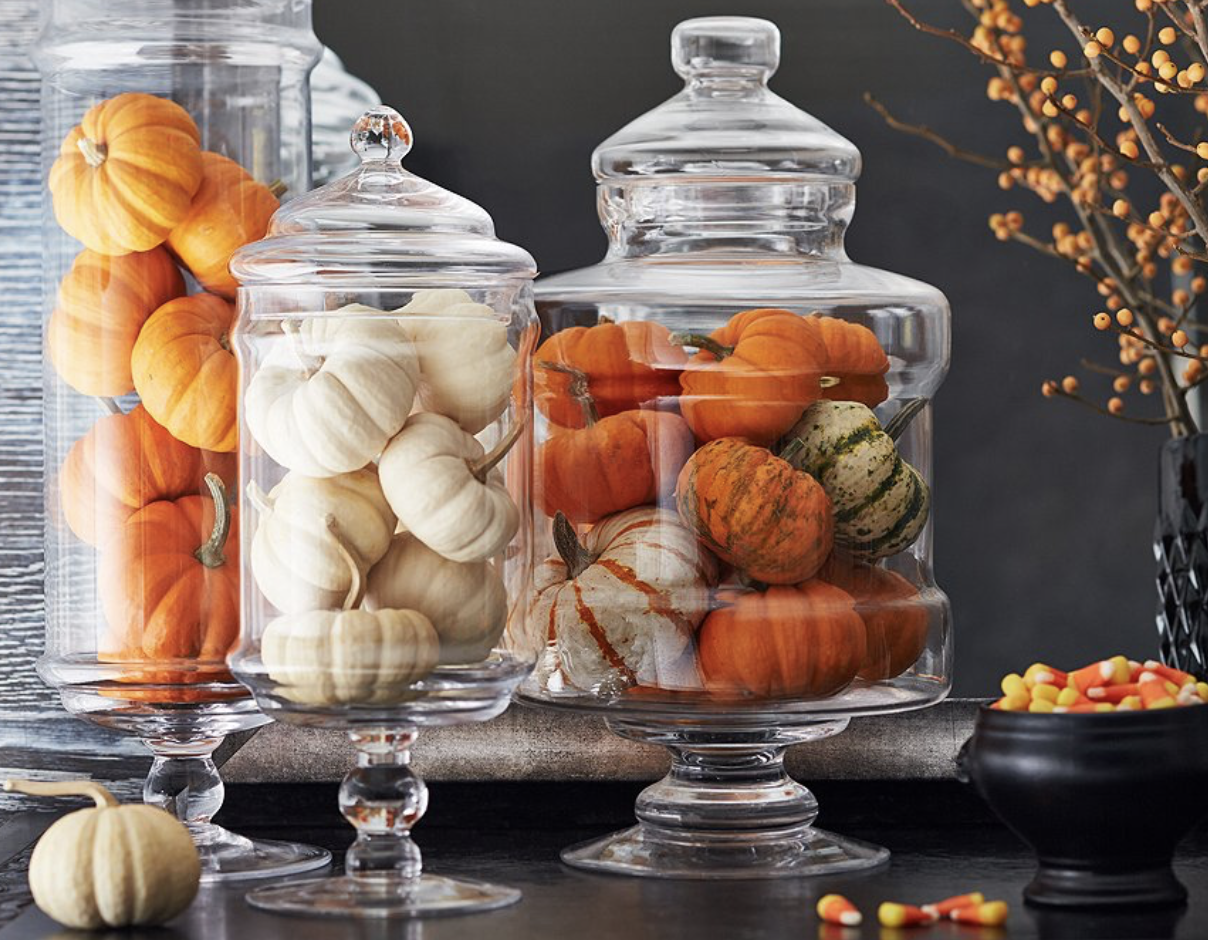 Use The Supermarket | For a quick, colorful, and inexpensive Autumn decoration, fill your existing glass canisters or vases with a variety of mini pumpkins and small gourds. Courtesy of OneKingsLane.com.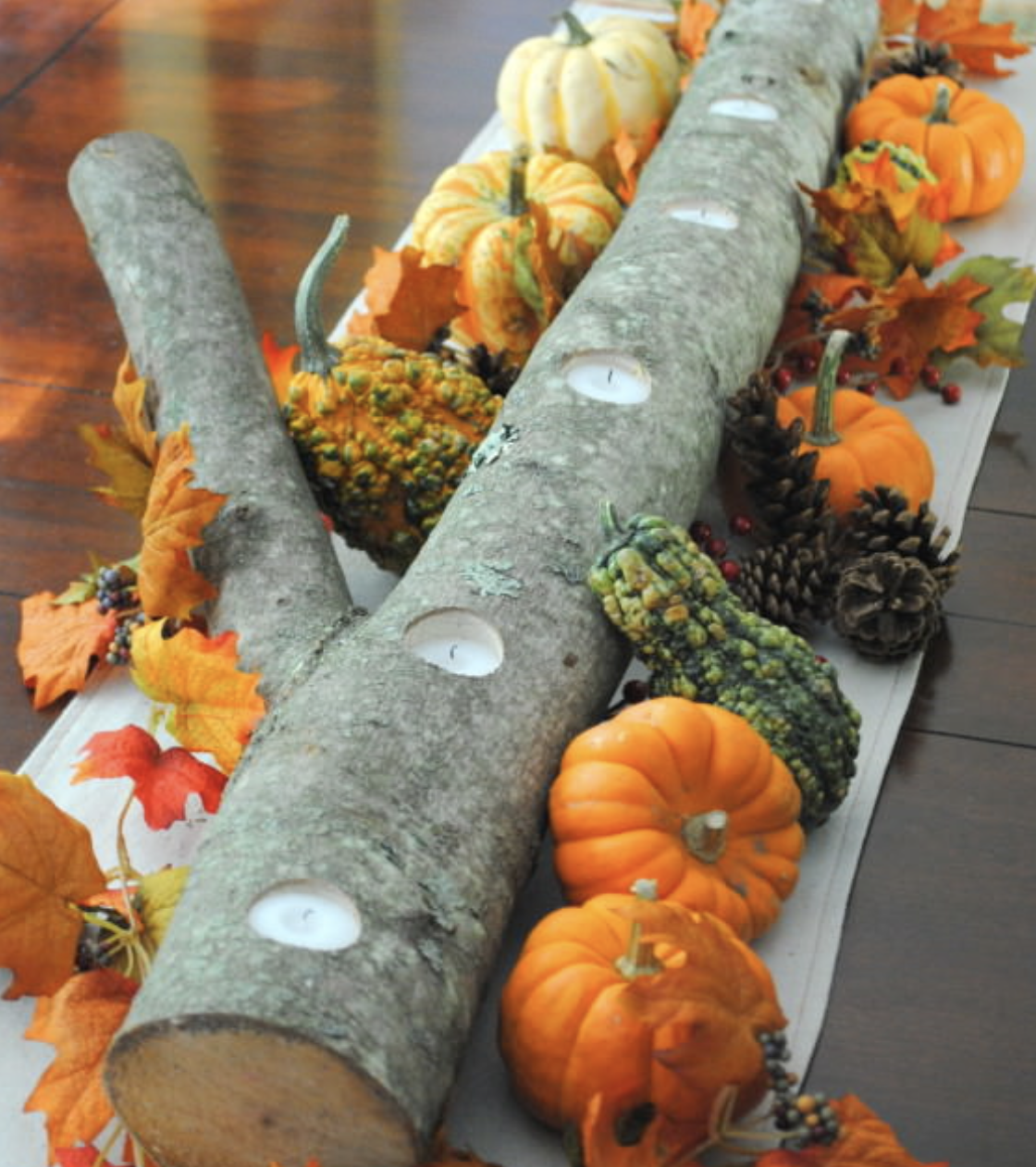 Make A DIY Centerpiece | Use a found tree branch. Cut the ends and place lengthwise on your table. Nest votive candles in the branch, and arrange miniature pumpkins, small gourds, leaves, and nuts around the branch. Tip: when bringing in items from outdoors, spray them off with water and allow to dry in your garage until ready to use. Courtesy of Jenna Burger Design.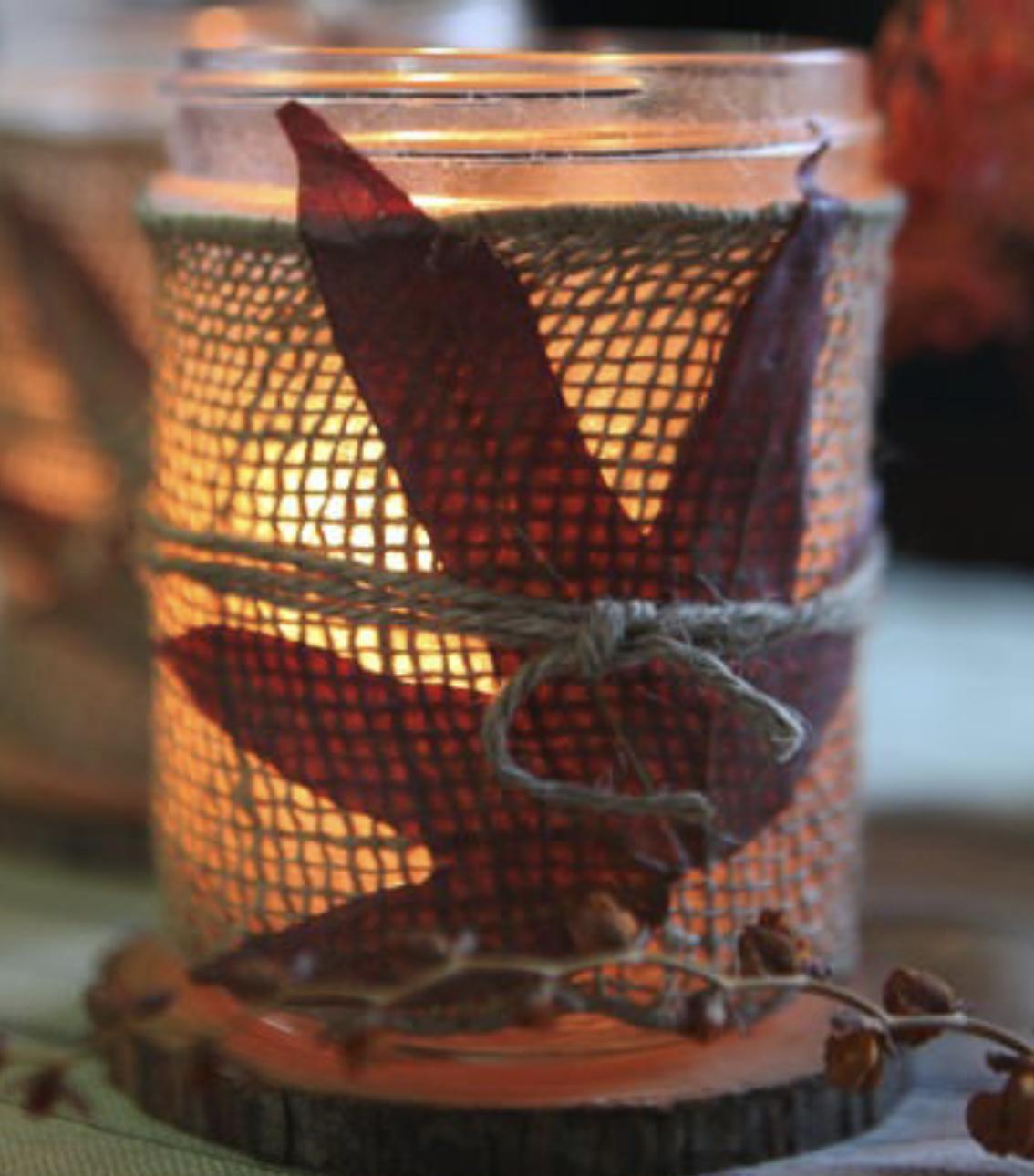 Candle With Found Leaves | Gather beautiful leaves on your outdoor walks in the season. For this candle, you can soften the wax with a hairdryer and press leaves into the wax OR you can tie leaves onto the candle with raffia. This candle uses DIY burlap ribbon too! Courtesy of Garden Therapy.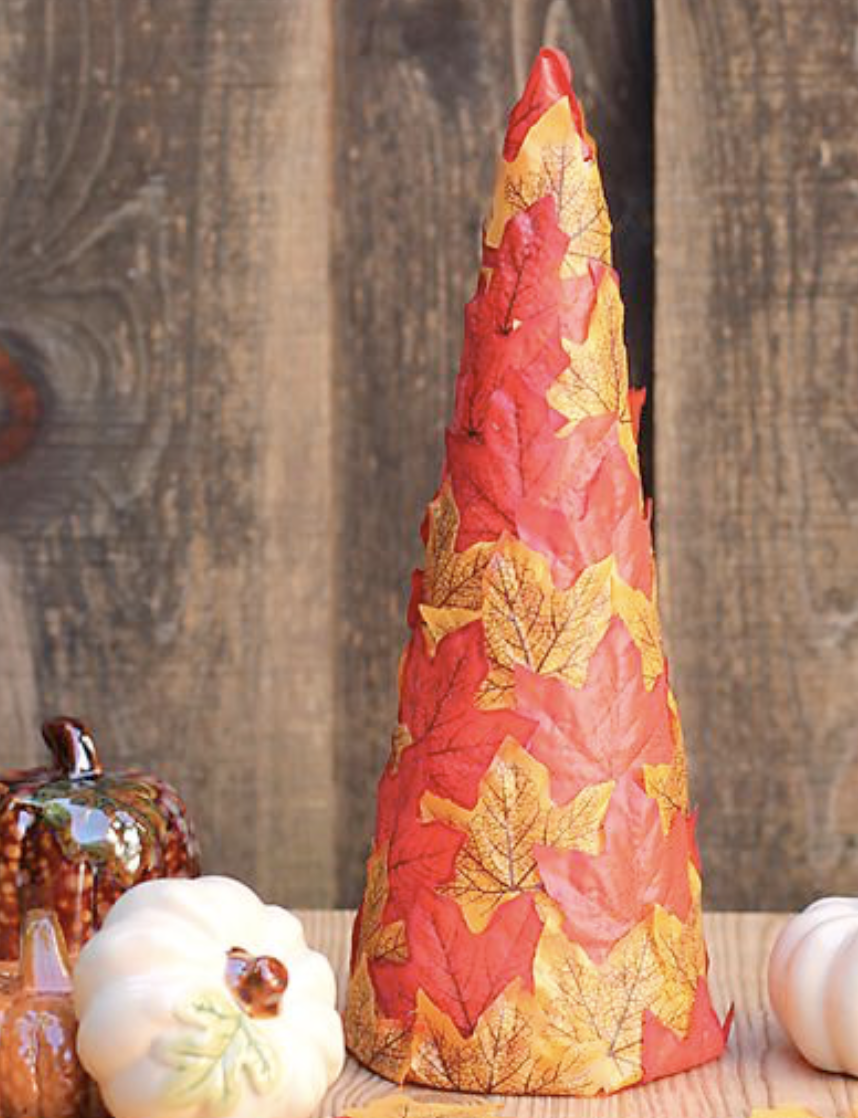 Topiaries | Start with a foam form, balls and conical shapes work great. Hot glue a variety of leaves, nuts, acorns, and seeds onto them. Balls can be stacked and placed into an urn or vase for an attractive centerpiece. Multiple sizes and shapes can be created and displayed together. The 'Dollar Store Fall Leaf Tree' shown above is super easy and VERY inexpensive to create.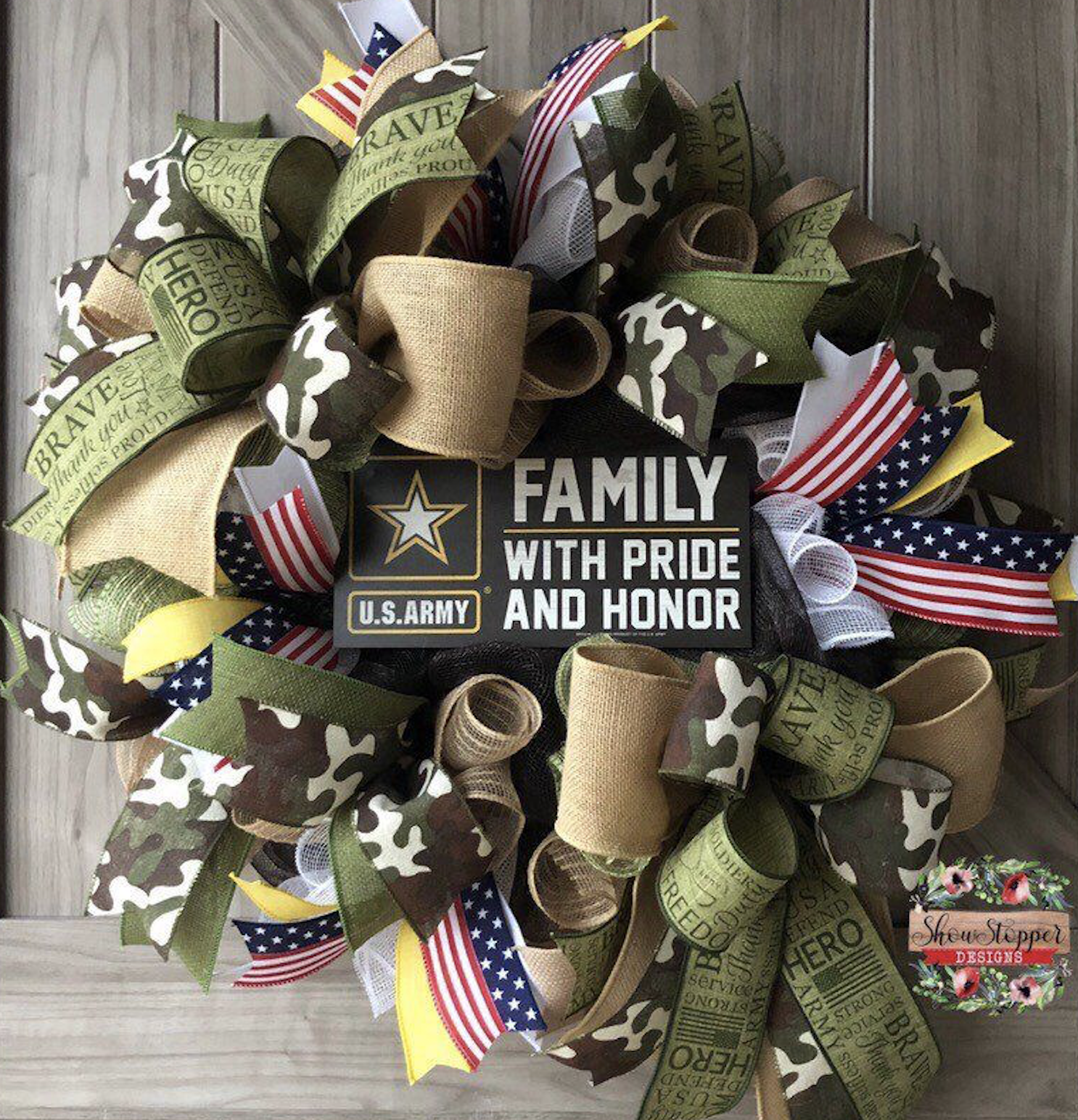 Add A Military Flair | An Autumn wreath can be made at home with a foam base and ribbon wrapping. This sample is courtesy of Shoe Stopper Designs on Etsy and features an Army theme using a few specialty ribbons. You can use it as inspiration. To save money, you can go in together with other military families to share the cost of the ribbon.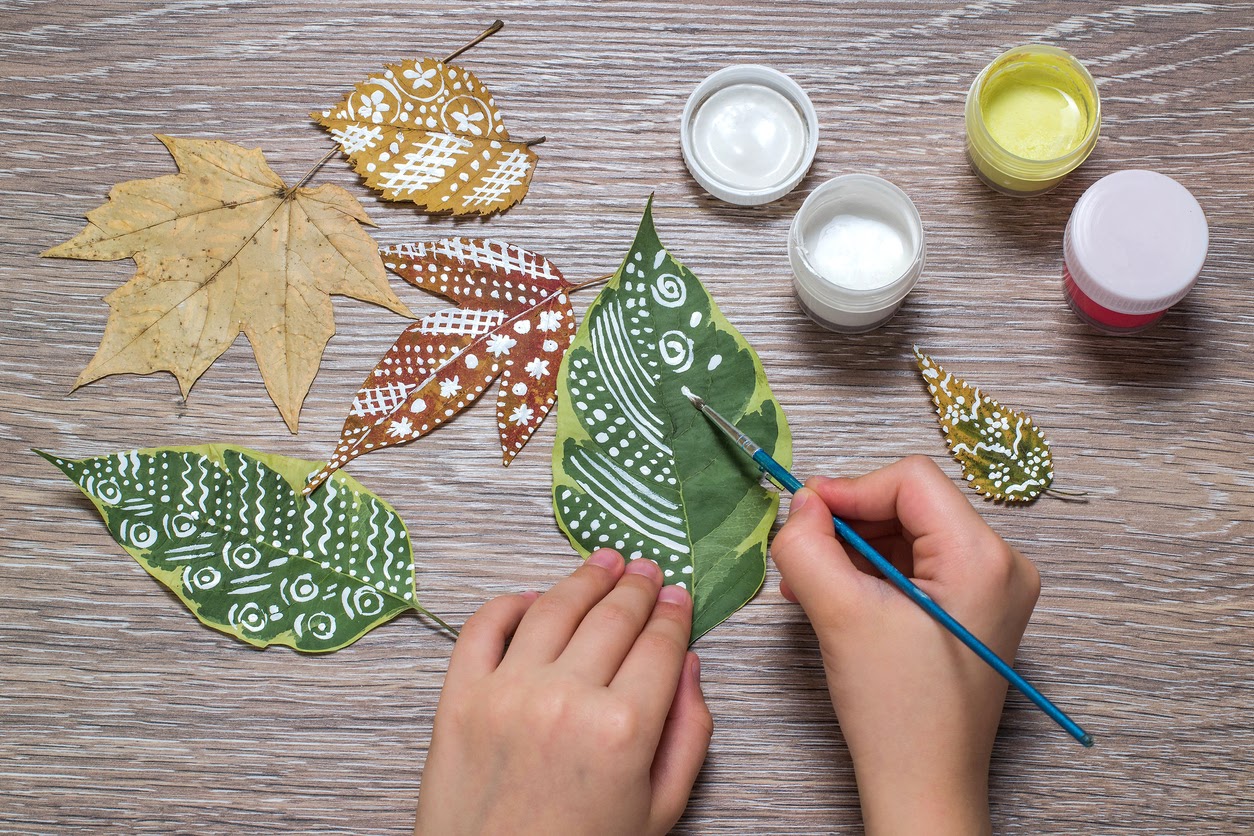 Get The Kids Involved | Simply painting on found leaves and placing the leaves around your home will add color, seasonality, and personality to your home. Kids can get involved and this can be a family activity. Glue leaves onto construction paper to create homemade placemats for the season. No rules, just fun.
We hope you have been inspired by our ideas. If you create decor based on any of these ideas or have more affordable Autumn decor ideas, we invite you to share them in the comments below. And as always, if you have an upcoming PCS move and would like any assistance from one of our Military Relocation Specialists, contact us today.